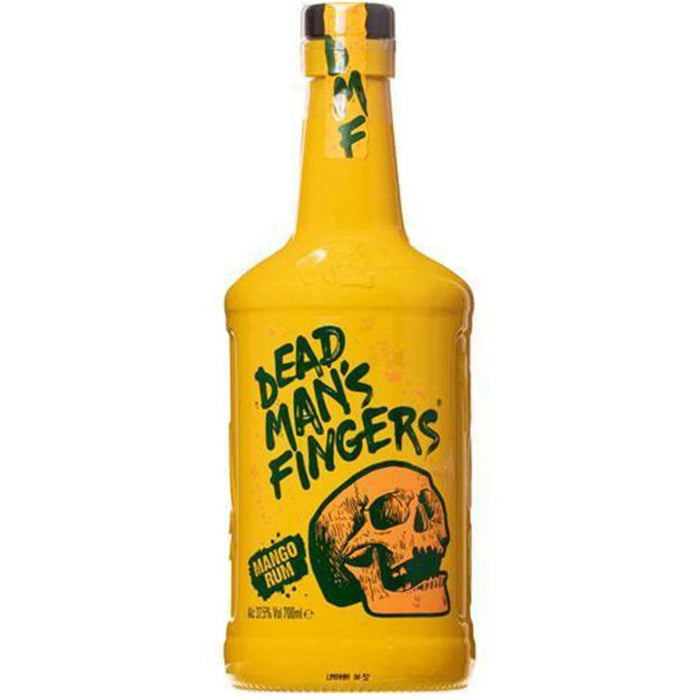 Deadman's Fingers Mango Rum, 70cl
Sold out
Original price
£25.49
-
Original price
£25.49
Product Description:
Unleash the tropical spirit with Deadman's Fingers Mango Rum. This luscious blend of ripe mango and quality Caribbean rum is an exciting fusion that hails from Cornwall, adding a flavourful twist to your cocktails or simply enjoyed neat.

Deadman's Fingers Mango Rum is a feast for the senses with its vibrant and sweet essence, perfect for rum enthusiasts seeking a unique taste. With its mango undertones, sweet sugarcane, hint of vanilla, and a tang of citrus, it's a taste adventure that promises to transport your senses to a tropical paradise.
Tasting Notes:
Nose: Aromatic notes of ripe mangoes, sugarcane and a whisper of vanilla
Palate: Abundant with the exotic flavour of mango, accompanied by a sweetness from sugarcane and a hint of citrus
Finish: Lingering with a fruity and refreshing tang
Product Details:
Alcohol Strength: 37.5% ABV
Size: 70cl
Spirit Type: Rum
Flavour: Mango, Sugarcane, Vanilla, Citrus
Colour: Light Amber
Origin: United Kingdom
Brand: Deadman's Fingers
How to Enjoy:
Perfect when adding a tropical twist to classic rum cocktails
Enjoy it neat, on the rocks with a squeeze of lime for a refreshing tipple
Mix with your preferred tropical juice for a fruity libation