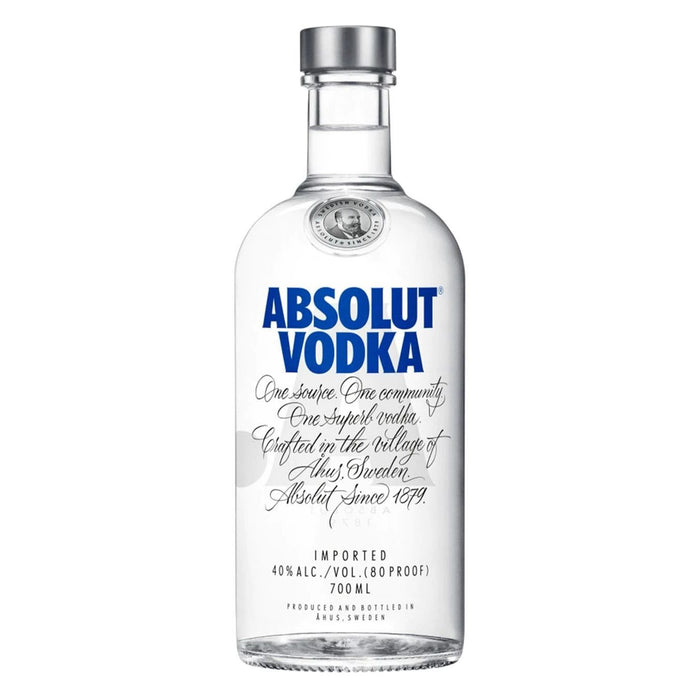 Absolut Original Vodka, 70cl
Original price
£21.99
-
Original price
£21.99
Product Description:
Introducing Absolut Vodka, the Swedish superstar that's here to elevate your vodka game. Simplicity never tasted so good! Dive into the crystal-clear world of Absolut and discover the classic that has won hearts (and taste buds) across the globe.
Absolut Vodka, hailing from the land of the midnight sun, is a true embodiment of Swedish heritage and craftsmanship. Produced from winter wheat and pristine water sourced from a deep well in Åhus, Absolut promises a smooth, velvety taste that's as pure as the Scandinavian air.
With its iconic, minimalist bottle design, Absolut Vodka stands out in any gathering, making it a staple for your home bar or a thoughtful gift for vodka enthusiasts. Its clean, crisp flavour profile allows for endless versatility, whether you prefer your vodka neat, on the rocks, or mixed into your favourite cocktails.
Savour the timeless elegance of Absolut Vodka and let it transport you to the lush fields of Sweden with every sip. Cheers to quality and tradition!
Product Details:
Strength (ABV): 40%
Size: 70cl
Spirit: Vodka
Base: Winter Wheat
Flavour: Clean, crisp and neutral
Colour: Clear
Origin: Sweden
Brand: Absolut