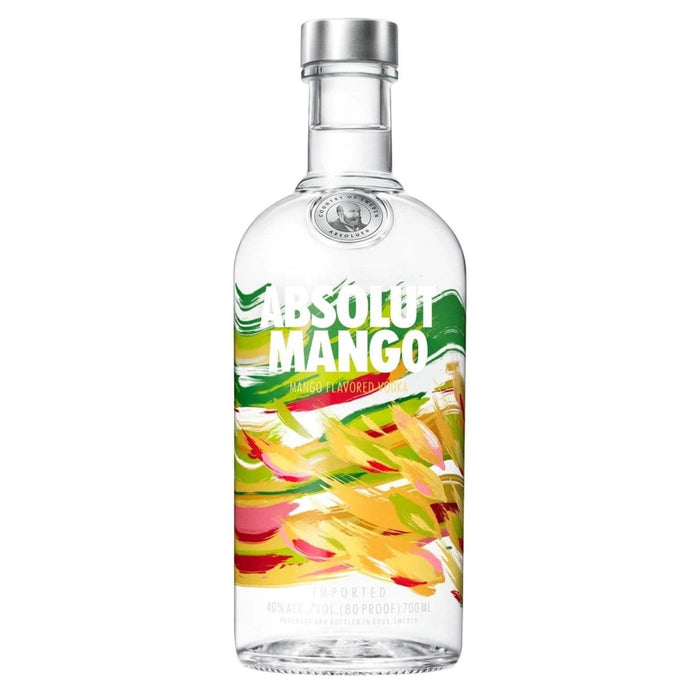 Absolut Mango Vodka, 70cl
Original price
£21.99
-
Original price
£21.99
Product Description:
Get ready to be transported to a tropical paradise with Absolut Mango, the lush, fruity vodka that adds a burst of sunshine to every glass. Dive into a world of vibrant flavours and let your taste buds dance to the exotic rhythm of this Swedish delight.
Absolut Mango, a flavoured sensation, combines the clean, crisp taste of Absolut Vodka with the juicy goodness of sun-ripened mangoes. Carefully crafted in Åhus, Sweden, this vodka is made from winter wheat and pristine water sourced from a deep well, ensuring a smooth and refreshing experience with every sip.
The vibrant bottle design captures the spirit of the tropics, making Absolut Mango a standout addition to any home bar or a perfect gift for those who love fruity, exotic drinks. This delightful vodka is ideal for sipping on the rocks or mixing into colourful, tropical-inspired cocktails that'll make you feel like you're basking in the warm sun.
Embrace the exuberance of Absolut Mango and let its fruity charm whisk you away to your own island getaway, one sip at a time.
Product Details:
Strength (ABV): 40%
Size: 70cl
Spirit: Vodka
Base: Winter Wheat
Flavour: Mango
Colour: Clear
Origin: Sweden
Brand: Absolut