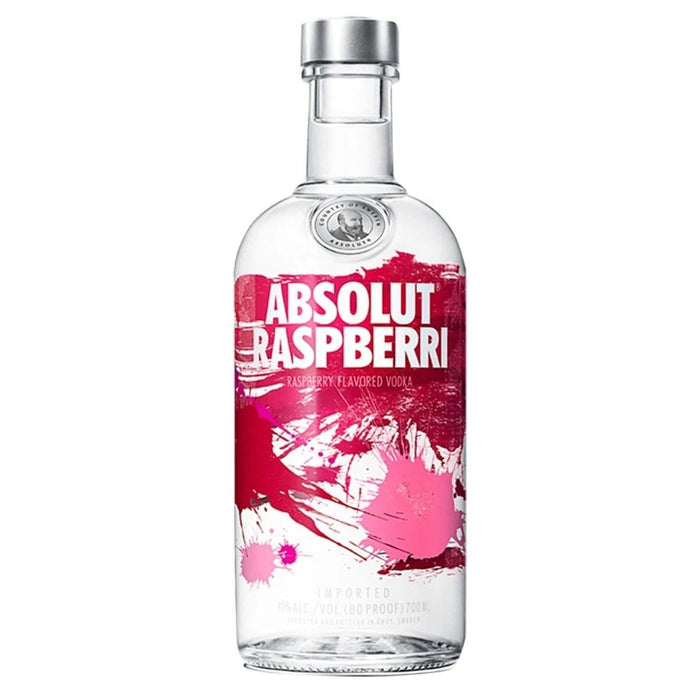 Absolut Vodka Raspberry, 70cl
Original price
£21.99
-
Original price
£21.99
Product Description:

Experience a berry explosion with Absolut Raspberry Vodka, where the taste of summer dances on your tongue!
Absolut Raspberry Vodka is a delectable flavoured vodka that brings together the signature smoothness of Absolut Vodka with the rich, ripe flavour of fresh raspberries. This delightful vodka is perfect for those who enjoy fruity cocktails with a touch of elegance. Mix it in a raspberry mule, a berrylicious spritz, or simply enjoy it over ice for a refreshing and flavoursome experience.
Absolut Raspberry Vodka pairs beautifully with light dishes like grilled chicken, salads, or fruit and cheese platters. Its berry notes also make it a wonderful accompaniment to desserts such as raspberry cheesecake, chocolate fondue, or fruit tarts.
Product Details:
Alcohol Strength: 40% ABV
Size: 70cl
Spirit Type: Flavoured Vodka
Flavour: Raspberry
Colour: Clear
Origin: Sweden
Brand: Absolut