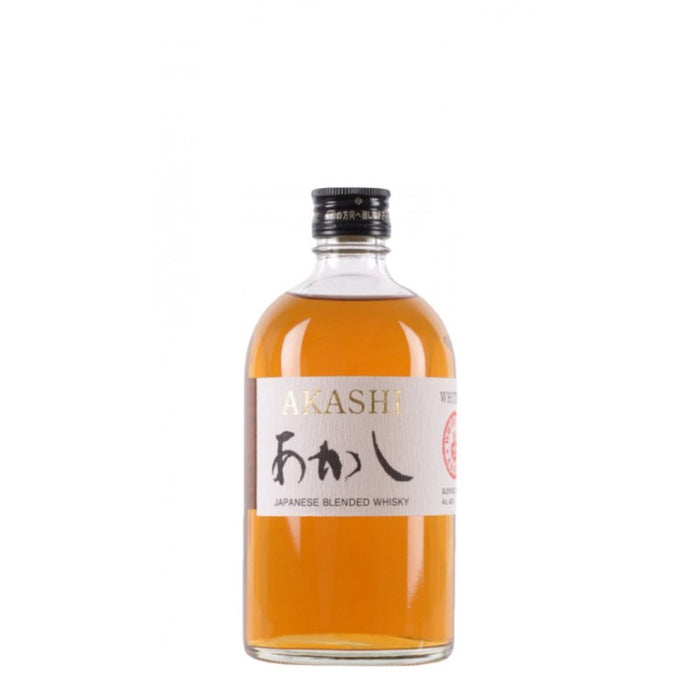 Akashi Japanese Blended Whisky, 50cl
Original price
£42.59
-
Original price
£42.59
Product Description:

Discover a taste of Japan with Akashi Japanese Blended Whisky, where East meets West in perfect harmony.
Akashi Japanese Blended Whisky is a masterful blend of malt and grain whiskies, expertly crafted at the Eigashima Distillery in Japan. This exceptional whisky offers a delightful combination of subtle sweetness and gentle spice, making it an ideal choice for those looking to explore Japanese whiskies. The skilled craftsmanship and dedication to quality are evident in every sip, leaving a lasting impression on your palate.
Akashi Japanese Blended Whisky is a versatile spirit that can be enjoyed neat, on the rocks, or in a classic whisky cocktail. Pair it with sushi, sashimi, or grilled seafood for a truly authentic Japanese experience.
The Eigashima Distillery is renowned for its high-quality whisky production and has garnered global recognition for its offerings.
Product Details:
Alcohol Strength: 40% ABV
Size: 500ml
Spirit Type: Blended Whisky
Flavour: Subtle sweetness and gentle spice
Colour: Amber
Origin: Japan
Brand: Akashi