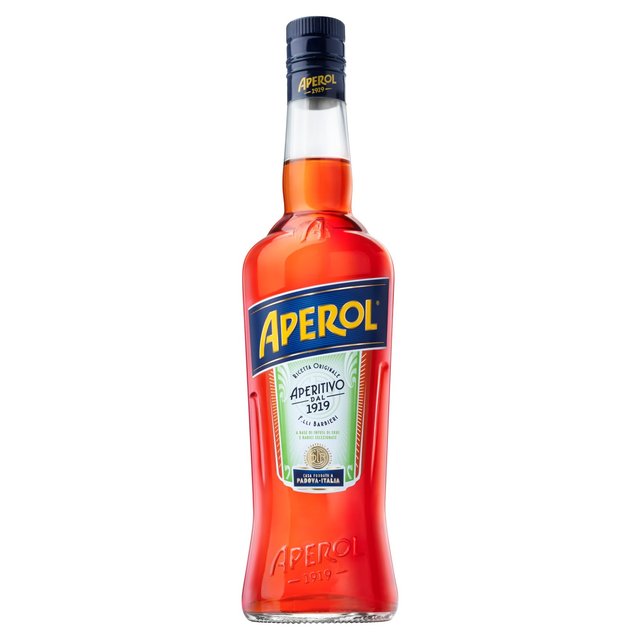 Aperol, 70cl
Original price
£15.99
-
Original price
£15.99
Product Description:

Make every hour Aperol hour with this iconic, vibrant Italian aperitif that turns any moment into a celebration!
Aperol, the renowned Italian aperitif, brings a touch of Venetian flair to your glass. With its delightful blend of bitter orange, rhubarb, and a secret mix of herbs and roots, Aperol's unique and refreshing taste is perfect for any time of day. Synonymous with the classic Aperol Spritz, this versatile liqueur is ideal for creating delicious, easy-to-make cocktails that transport you straight to a sun-soaked Italian terrace.
Aperol pairs beautifully with light bites such as charcuterie, cheese boards, and olives. The bitterness of the aperitif cuts through the richness of these foods, making for a delightful combination.
Aperol has been a staple of Italian culture and tradition for over a century, delighting generations of drinkers with its unmistakable taste and bright orange hue.
Product Details:
Alcohol Strength: 11% ABV
Size: 70cl
Spirit Type: Aperitif
Flavour: Bitter orange, rhubarb, and herbs
Colour: Bright orange
Origin: Italy
Brand: Aperol