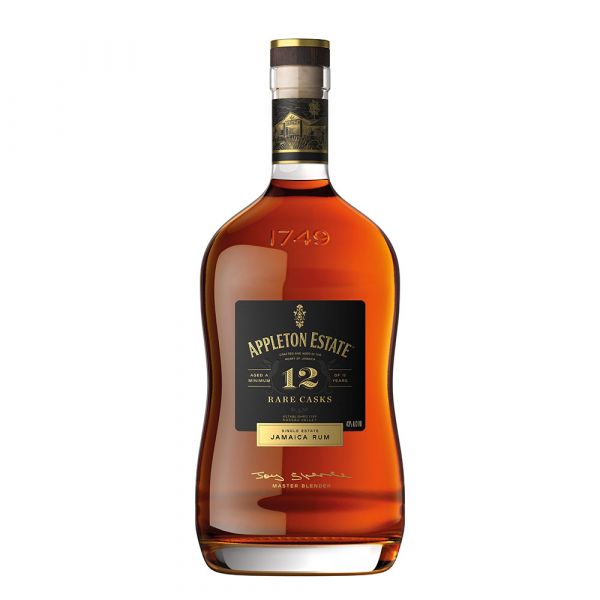 Appleton Estate 12 Year Old Jamaica Rum, 70cl
Original price
£44.99
-
Original price
£44.99
Unlock a world of rich, tropical flavours with Appleton Estate 12-Year-Old Rum, a Jamaican treasure that elevates your rum experience to new heights!
Product Description:
Appleton Estate 12-Year-Old Rum is a luxurious, 70cl aged rum that showcases the best of Jamaican rum-making craftsmanship. Produced in the heart of Jamaica, this exceptional rum is a blend of rums aged for a minimum of 12 years, resulting in a smooth, velvety texture and a complex taste profile. With notes of toasted oak, dried fruit, and warm spices, Appleton 12-Year-Old Rum delights the palate with every sip.
Enjoy Appleton 12-Year-Old Rum with rich, flavourful dishes like slow-cooked meats, jerk chicken, or a hearty Caribbean curry. The rum's depth of flavour enhances the spices and marries beautifully with the ingredients.
Awards or Notable Mentions: Appleton Estate is a well-respected and award-winning Jamaican distillery with over 265 years of rum-making expertise, consistently earning accolades for their exceptional rums.
Product Details:
Alcohol Strength: 43% ABV
Size: 70cl
Spirit Type: Rum
Age: 12 years
Flavour: Toasted oak, dried fruit, and warm spices
Colour: Deep amber
Origin: Jamaica
Brand: Appleton Estate