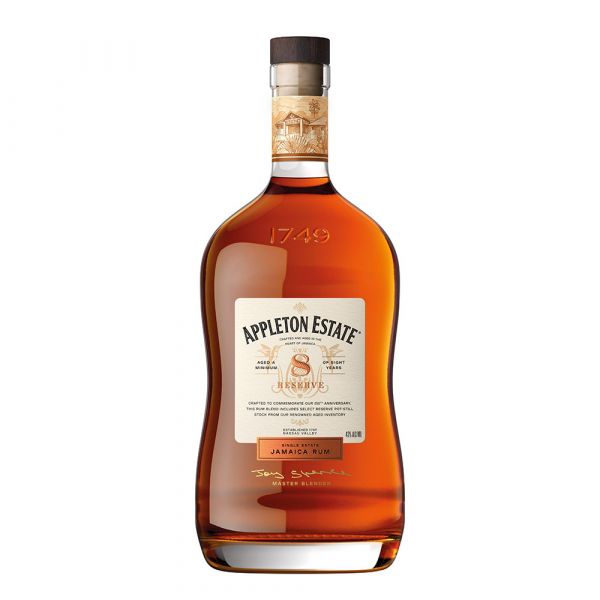 Appleton Estate 8 Year Old Jamaica Rum, 70cl
Original price
£29.99
-
Original price
£29.99
Experience the vibrant flavours of Jamaica with Appleton Estate 8-Year-Old Rum, a spirited adventure for your taste buds!
Product Description:
Appleton Estate 8-Year-Old Rum is a 70cl aged rum, crafted with precision and care at the renowned Jamaican distillery. This exceptional rum features a harmonious blend of rums aged for a minimum of 8 years, delivering a rich and complex flavour profile. With tantalizing notes of toffee, apricot, and toasted oak, Appleton 8-Year-Old Rum offers a delightful sipping experience, perfect for those looking to explore the world of premium aged rums.
Pair Appleton 8-Year-Old Rum with Caribbean-inspired dishes like jerk chicken or grilled pineapple, as well as rich, flavourful desserts like sticky toffee pudding or caramelized banana.
Appleton Estate is a prestigious and award-winning Jamaican distillery, known for its exceptional aged rums and over 265 years of rum-making expertise.
Product Details:
Alcohol Strength: 43% ABV
Size: 70cl
Spirit Type: Rum
Age: 8 years
Flavour: Toffee, apricot, and toasted oak
Colour: Golden amber
Origin: Jamaica
Brand: Appleton Estate