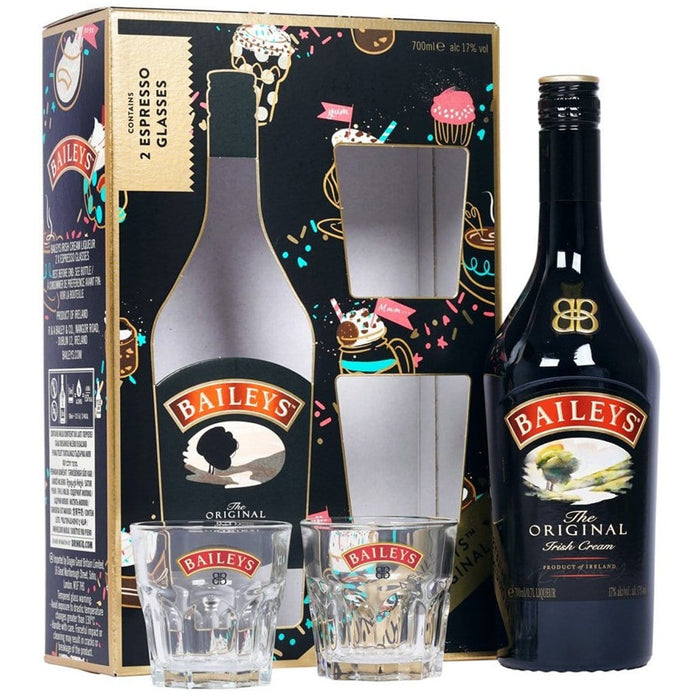 Bailey's Original Gift Pack, 70cl
Sold out
Original price
£29.99
-
Original price
£29.99
Baileys Original is a creamy and indulgent liqueur that is made using a blend of Irish whiskey, cream, and a variety of flavours. It has a rich and velvety texture with a sweet and creamy taste.
This gift pack includes two glasses and one bottle of Bailey's original to be enjoyed.
The liqueur is made using a blend of fresh Irish cream and fine Irish whiskey, which gives it a unique and sophisticated flavour.
Baileys Original is perfect for sipping on its own, over ice, or for mixing into cocktails. It is a versatile and delicious liqueur that is perfect for any occasion. Whether enjoyed as an after-dinner treat or as a key ingredient in cocktails, Baileys Original is a liqueur that is sure to impress.
17% ABV