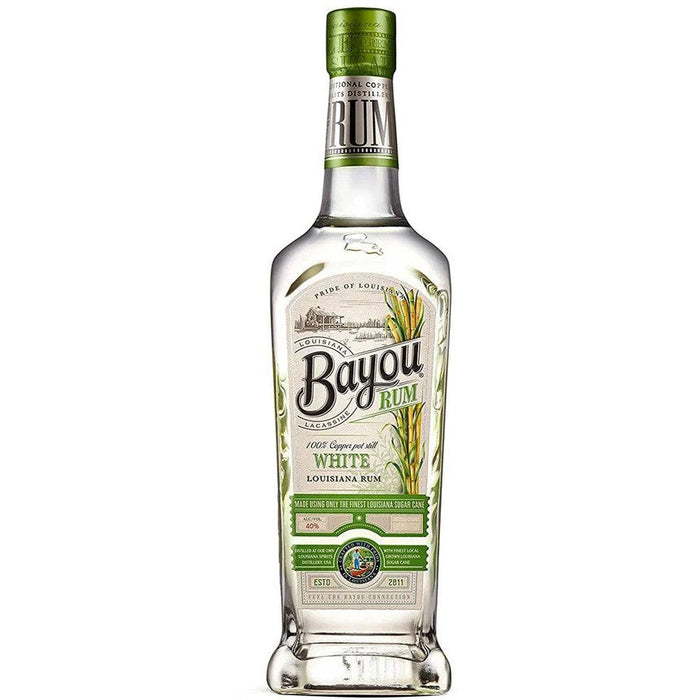 Bayou Rum, 70cl - Louisiana White Rum
Original price
£21.50
-
Original price
£21.50
Product Description:
Welcome to the world of Bayou White Rum, where Louisiana's vibrant spirit meets the smoothness of a handcrafted, premium rum!
Bayou White Rum is a celebration of Louisiana's rich history and culture. Made from locally sourced sugarcane, this beautifully smooth and versatile rum is distilled in traditional copper pot stills and bottled without ageing, capturing the spirit's bright, crisp character. Perfect for sipping neat, on the rocks, or mixing in your favourite rum-based cocktails, Bayou White Rum is a must-have addition to your home bar.
Tasting Notes:
Nose: Fresh sugarcane, citrus, and tropical fruit
Palate: Light and smooth, with hints of sweet vanilla and honey
Finish: Clean, refreshing, and pleasantly sweet
Product Details - Everything You Need To Know:
Alcohol Strength: 40% ABV
Size: 700ml
Spirit Type: Rum
Flavour: Unflavoured
Colour: Clear
Origin: Louisiana, USA
Brand: Bayou
Occasions:
Summertime parties and barbecues
Crafting delicious cocktails
Exploring the flavours of Louisiana