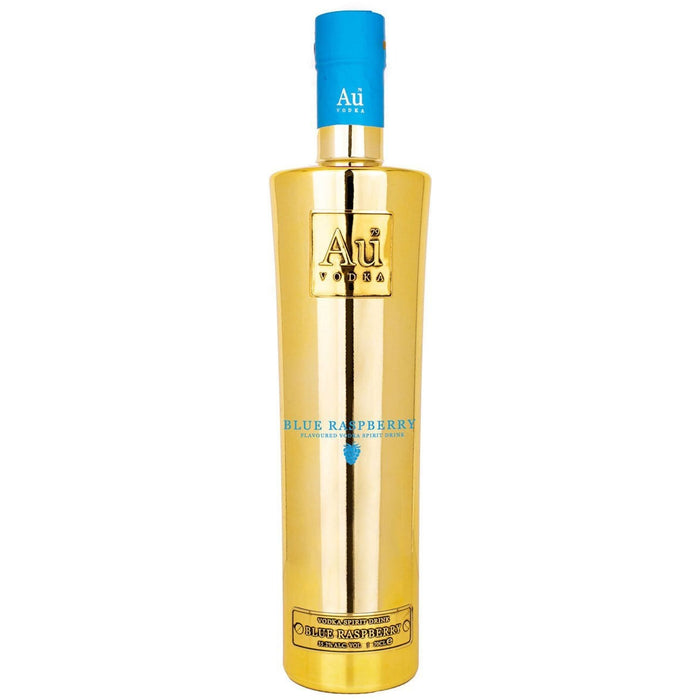 AU Blue Raspberry Vodka, 70cl
Original price
£33.99
-
Original price
£33.99
Dive into the vibrant world of Au Vodka Blue Raspberry, where exceptional taste and vivid colour collide!
Product Description:
Au Vodka Blue Raspberry, 70cl, brings together the finest British vodka and an enticing natural blue raspberry flavour for a unique and memorable taste sensation. Distilled five times and filtered through gold, this premium vodka is a perfect fusion of quality and style.
Tasting Notes:
Nose: Inviting aroma of sweet, tangy blue raspberries
Palate: Luscious blue raspberry flavour, harmoniously blended with the smoothness of premium vodka
Finish: Clean, crisp finish with a lasting hint of fruity sweetness
Occasions:
Experience Au Vodka Blue Raspberry in a variety of cocktails or simply enjoy over ice for a flavourful and refreshing drink. Perfect for celebrations, parties, or a night in with friends.
Product Details:
Alcohol Strength: 35.2% ABV
Bottle Size: 70cl
Flavour: Blue Raspberry
Colour: Bright Blue
Brand: Au Vodka
Country: United Kingdom