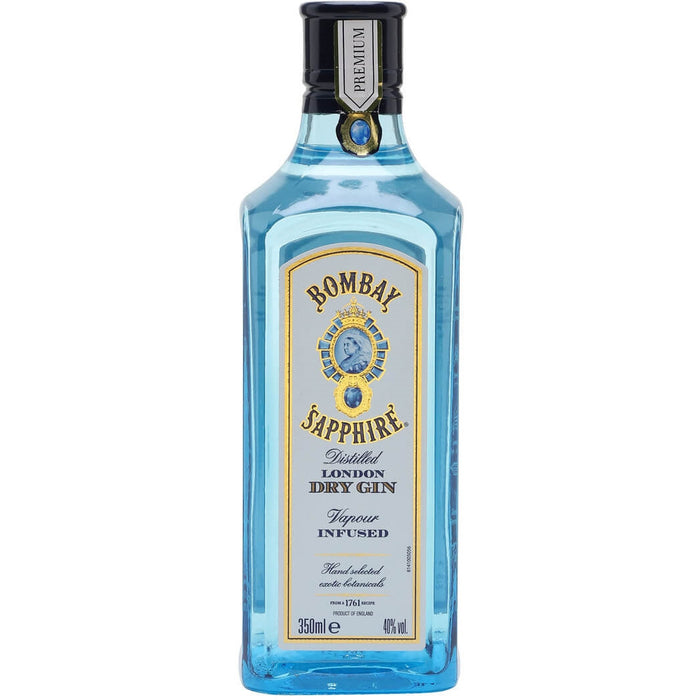 Bombay Sapphire Gin, 70cl
Sold out
Original price
£24.99
-
Original price
£24.99
Product Description:
Transform your gin and tonic game with the bright, vibrant taste of Bombay Sapphire Gin – a gin lover's dream come true!
Bombay Sapphire Gin is an iconic premium gin, well-known for its beautiful blue bottle and unique blend of 10 botanicals sourced from around the world. This world-class spirit is vapour-infused, a process that gently extracts the flavours from each botanical, creating a delicate, well-balanced gin that's perfect for crafting exceptional cocktails. Its light, crisp, and versatile taste makes Bombay Sapphire the ideal choice for gin aficionados and mixology enthusiasts alike.
Tasting Notes - Bombay Sapphire:
Nose: Fresh, bright citrus with hints of juniper and earthy spice
Palate: Smooth and complex, with layers of citrus, spice, and florals
Finish: Refreshing and clean, with a lingering warmth from the botanicals
Product Details - Everything You Need To Know:
Alcohol Strength: 40% ABV
Size: 700ml
Alcohol Type: Gin
Flavour: Botanicals
Colour: Clear
Origin: England
Brand: Bombay Sapphire
How To Enjoy Bombay Sapphire:
Cocktail parties and gatherings
Gin tastings and themed events
A must-have addition to your home bar