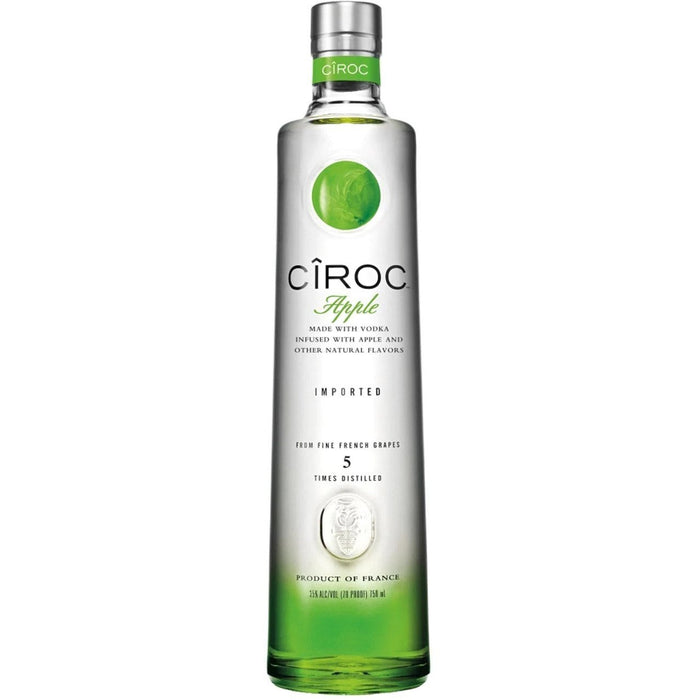 Ciroc Apple Flavoured Vodka, 70cl
Original price
£31.99
-
Original price
£31.99
Product Description:
Take a bite of the Big Apple from anywhere in the world with Ciroc Apple Vodka. This crisp, fresh flavour infusion delivers the ultimate smooth and juicy vodka experience, perfect for those looking for a new twist in their spirit repertoire.
Crafted meticulously by Ciroc, Apple Vodka is another testament to the brand's innovative approach. Distilled five times from fine French grapes, and then blended with natural apple flavours, it boasts an ABV of 37.5%. The result? An incredibly smooth vodka that's bursting with the taste of fresh, juicy apples.
Ciroc Apple Vodka is a versatile mixer in a range of cocktails, but also shines brightly when served neat or on the rocks. So whether you're planning a garden party or just want a refreshing sip, Ciroc Apple Vodka is your go-to.
Tasting Notes:
Nose: Freshly picked green apple aromas.
Palate: Bright and crisp apple flavours with a hint of vanilla.
Finish: Smooth, slightly sweet with lingering apple notes.
Product Details:
Alcohol Strength: 37.5% ABV
Size: 70cl
Spirit Type: Flavoured Vodka
Flavour: Apple
Origin: France
Brand: Ciroc
How to Enjoy: Ciroc Apple Vodka is a versatile spirit:
Enjoy it neat or on the rocks to fully experience its apple goodness.
Use it as a base for a refreshing Apple Martini or an Apple Mule.
Add a splash to apple cider for an extra kick.