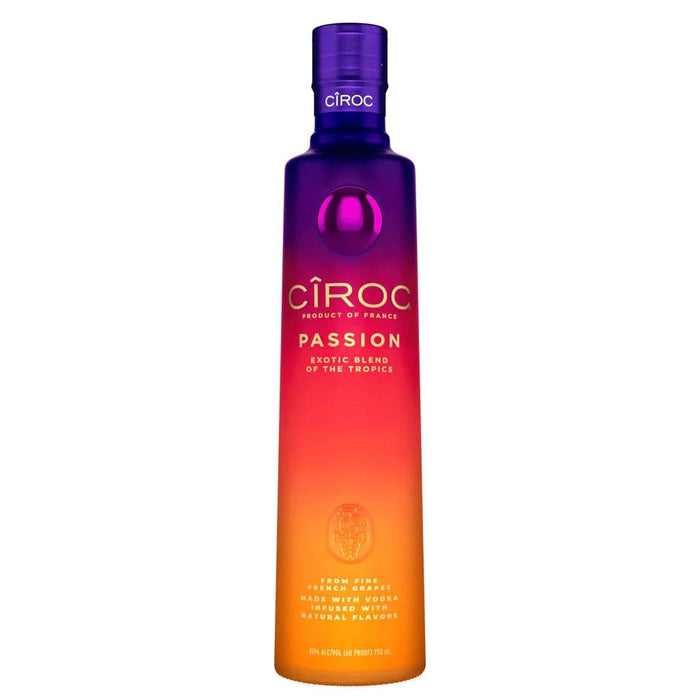 Ciroc Passion Limited Edition, 70cl
Original price
£35.99
-
Original price
£35.99
Product Description:
The tropics have never tasted so good! Introducing the new Ciroc Passion Vodka, a limited edition offering brought to you by Ciroc and brand ambassador P. Diddy. This French vodka is masterfully infused with an exotic blend of flavours that transport you to tropical paradises.

Ciroc Passion Vodka is a taste experience that is lusciously different and elegantly smooth, with subtle notes of pineapple, mango, citrus, and hibiscus. This vibrant vodka is perfect for those who appreciate fine spirits and are looking for something distinctively different. With a taste as vibrant as its eye-catching bottle, Ciroc Passion Vodka is ready to light up your liquor collection.
Tasting Notes:
Nose: Gentle wafts of tropical fruits, with pineapple and mango hints
Palate: A luscious blend of tropical flavours with notes of pineapple, mango, orange and hibiscus
Finish: Elegantly smooth, leaving a lingering taste of the tropics
Product Details:
Alcohol Strength: 37.5% ABV
Size: 70cl
Spirit Type: Vodka
Flavour: Passion Fruit, Pineapple, Mango, Citrus, Hibiscus
Colour: Clear
Origin: France
Brand: Ciroc
How to Enjoy:
Relish the tropical flavours neat, over ice, or with a dash of chilled tonic water
Create a tropical cocktail masterpiece with this as your base, or pour it over sorbet for a refreshing dessert twist
Try it on the rocks for a simple, refreshing serve