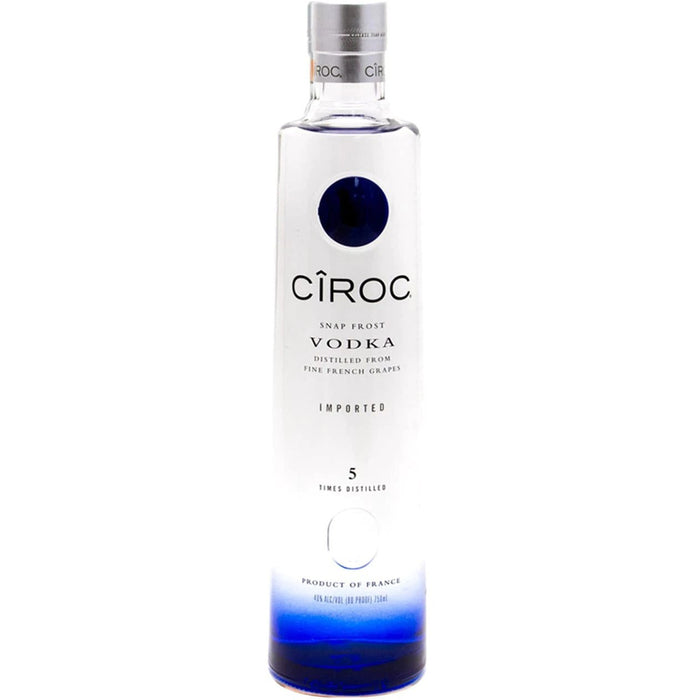 Ciroc Ultra Premium Vodka, 70cl
Original price
£31.99
-
Original price
£31.99
Product Description:
It's time to redefine your vodka experience with Ciroc Ultra Premium Vodka. This striking spirit is a beacon of sophistication, boasting an exceptionally smooth and crisp profile that sets it apart from the crowd. Dare to indulge in the epitome of luxury with every sip.
Ciroc Ultra Premium Vodka is crafted in the South of France from fine French grapes, not grain like most vodkas. Distilled five times for a high level of purity and smoothness, this vodka is a testament to dedication, craftsmanship, and premium quality. Its ABV stands at 37.5%, offering a well-balanced strength to complement its refined character.
When life calls for a touch of luxury, reach for Ciroc Ultra Premium Vodka. Enjoy it chilled, on the rocks, or as the foundation of a classy cocktail. Cheers to the finer things in life!
Tasting Notes:
Nose: Subtle, fresh and crisp with a hint of citrus.
Palate: Smooth, lightly sweet, and enriched with natural flavours.
Finish: Clean, silky and warming.
Product Details:
Alcohol Strength: 37.5% ABV
Size: 70cl
Spirit Type: Vodka
Flavour: Smooth and Lightly Sweet
Origin: France
Brand: Ciroc
Allergens: Gluten Free
How to Enjoy:
Sip Ciroc Ultra Premium Vodka neat or on the rocks to appreciate its smooth character.
Create an elegant cocktail, such as a classic martini or a Ciroc Sea Breeze.
Celebrate special moments with a luxurious vodka toast.