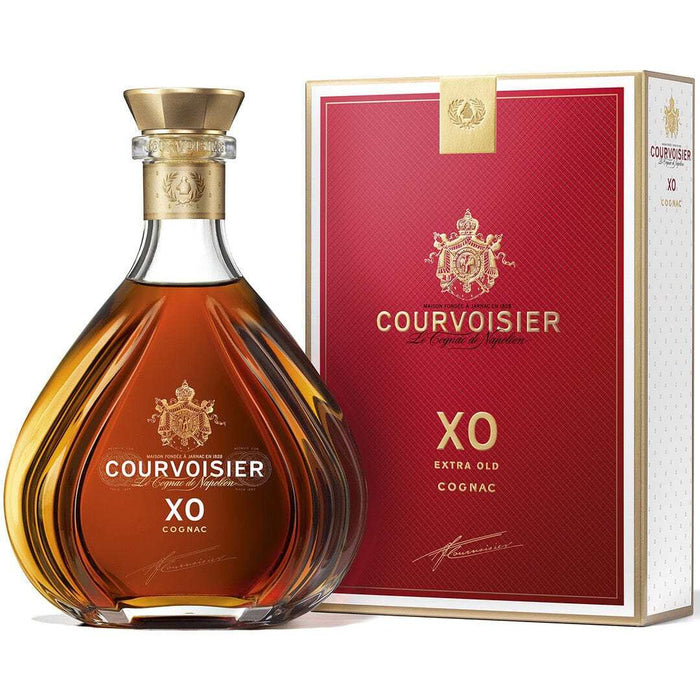 Courvoisier XO, 70cl - Premium Aged Cognac
Original price
£126.99
-
Original price
£126.99
Product Description:
Indulge in the unparalleled luxury and class of Courvoisier XO, an exceptional cognac that exudes elegance and sophistication with every sip!
Refreshed with a brand new bottle design and packaging, Courvoisier XO is a harmonious blend of meticulously selected eaux-de-vie from the Grande and Petite Champagne regions, aged for a minimum of 6 years and up to 25 years. This superb cognac delivers an exquisite array of rich, complex flavours, making it the perfect choice for special occasions and refined palates.
Tasting Notes:
Nose:
Elegant and fragrant, with notes of crème brûlée, orange blossom, and candied fruit
Palate:
Rich and velvety, offering flavours of dark chocolate, vanilla, and dried fruit
Finish:
Long, warm, and lingering with subtle spice and oak nuances
Product Details - Everything You Need To Know
Alcohol Strength:
40% ABV
Size:
70cl
Spirit Type:
Cognac
Age Profile:
Aged 10 Years
Flavour:
Complex, aged cognac
Brand:
Courvoisier
How To Enjoy Courvoisier XO:
Special celebrations
Sophisticated gatherings
A luxurious gift for the cognac connoisseur
Perfect with a cigar
Courvoisier XO Gift Ideas
Fathers Day

Corporate Gift

For Him
Courvoisier XO Awards
Gold Award

- Cognac: XO – Ultra Premium - 2022 

The Luxury Masters (The Spirits Business)




Gold Award - Cognac: XO – Super Premium - 2019 The Luxury Masters (The Spirits Business)

Gold Award - Cognac: XO – Super Premium - 2019 - The Luxury Masters (The Spirits Business)