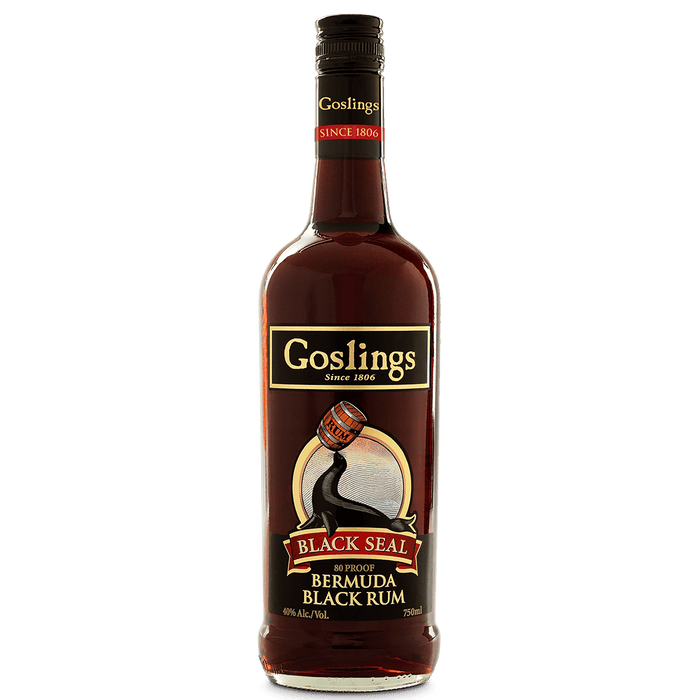 Goslings Black Seal Rum, 70cl
Original price
£27.99
-
Original price
£27.99
Product Description:
Dive into the heart of Bermuda with Goslings Black Seal Rum, the soul of the island's beloved Dark 'n Stormy cocktail. It's more than just a rum; it's a ticket to a tropical paradise.
Goslings Black Seal Rum is a distinctive blend, aged in bourbon barrels for an unparalleled depth of flavour. With its complex taste of butterscotch, vanilla, and dark chocolate, it's like Bermuda in a bottle.
Cherished for over two centuries, Goslings Black Seal Rum is the go-to choice for cocktail enthusiasts and rum aficionados alike. It's time to join the legacy and discover the dark side of rum.
Tasting Notes:
Nose: Notes of butterscotch, vanilla and dark chocolate.
Palate: Rich and well-balanced, featuring flavours of molasses, tropical fruit, and a hint of spice.
Finish: Smooth, long, and deeply satisfying.
Product Details:
Alcohol Strength: 40% ABV
Size: 70cl
Spirit Type: Rum
Flavour: Butterscotch, Vanilla, Dark Chocolate
Origin: Bermuda
Brand: Goslings
How to Enjoy:
Savour Goslings Black Seal Rum neat, on the rocks, or as the star of a Dark 'n Stormy cocktail.
An essential companion for beachside barbecues or cosy nights in.
Gift it to a rum lover or cocktail enthusiast to elevate their collection.