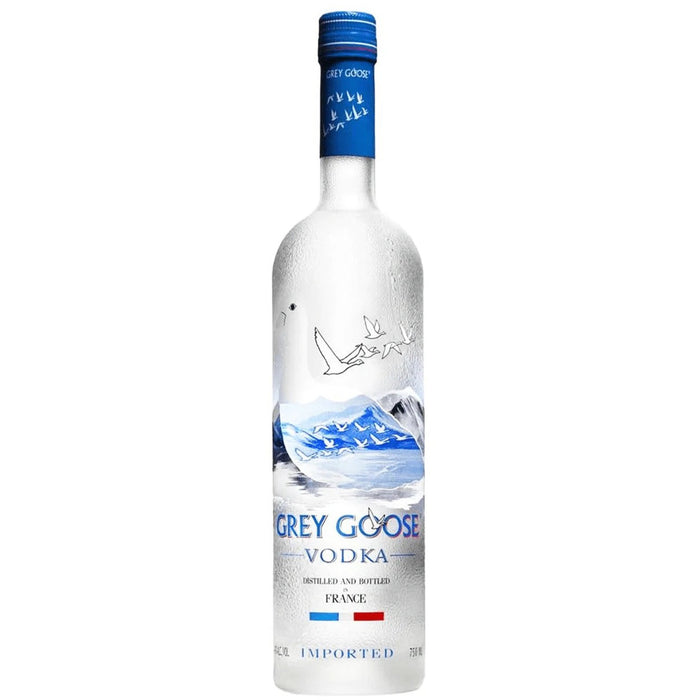 Grey Goose Vodka, 70cl
Original price
£37.49
-
Original price
£37.49
Product Description:
Grey Goose Vodka is a premium vodka, celebrated for its exceptional quality and smoothness. Distilled in the Cognac region of France, it is made from the finest French wheat and pristine limestone-filtered spring water, using a five-step distillation process. This meticulous production ensures a vodka that's both exquisitely balanced and extraordinarily smooth.
Tasting Notes:
Nose: Clear, fresh with an elegant floral aroma accented by a subtle citrus note.
Palate: Initially soft with a gentle sweetness that gradually envelops the mouth—smooth and rounded texture with a hint of almond.
Finish: Fresh and bright throughout with a long, satisfying finish.
Product Details:
Alcohol Strength: 40% ABV
Size: 70cl
Spirit: Vodka
Brand: Grey Goose
Origin: France
How to Enjoy:
Grey Goose Vodka is perfectly suited for sipping neat, on the rocks, or as the base for a variety of cocktails, from the classic Martini to the contemporary Espresso Martini.
It's also excellent in a simple vodka tonic, allowing its quality and character to shine through.