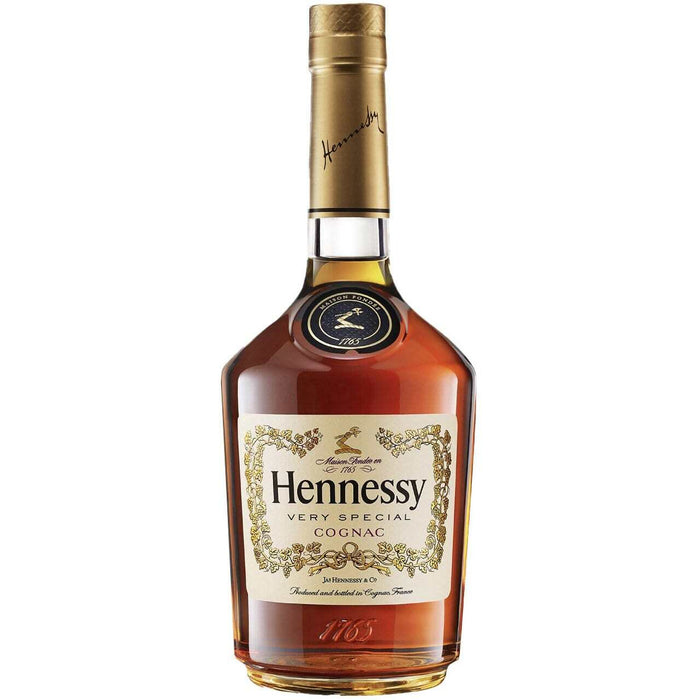 Hennessy VS Cognac, 70cl
Original price
£39.99
-
Original price
£39.99
Product Description:
Hennessy VS Cognac is a testament to 250 years of excellence from the renowned French cognac house, Hennessy. This Very Special (VS) cognac is a harmonious blend of around 40 different eaux-de-vie carefully selected from the best vineyards in the Cognac region.
With notes of fruit, oak, and spice, Hennessy VS offers a versatile drinking experience. It's bold yet harmonious, making it perfect for sipping neat, on the rocks, or as a base in your favourite cocktail. Whether you're a cognac connoisseur or a spirited newcomer, Hennessy VS is a must-have for your liquor collection.
Tasting Notes:
Nose: Expressive with notes of fresh fruit and woody spices
Palate: Harmonious blend of vigorous oak and ripe fruit flavours
Finish: Robust and lingering, with a touch of vanilla
Product Details:
Alcohol Strength: 40% ABV
Size: 70cl
Spirit Type: Cognac
Flavour: Fruity, Oak, Spice
Colour: Golden
Origin: France
Brand: Hennessy
How to Enjoy:
Savour this cognac neat to appreciate its expressive character
Enjoy on the rocks for a slightly mellowed experience
Use it as a robust base for your favourite cognac-based cocktails