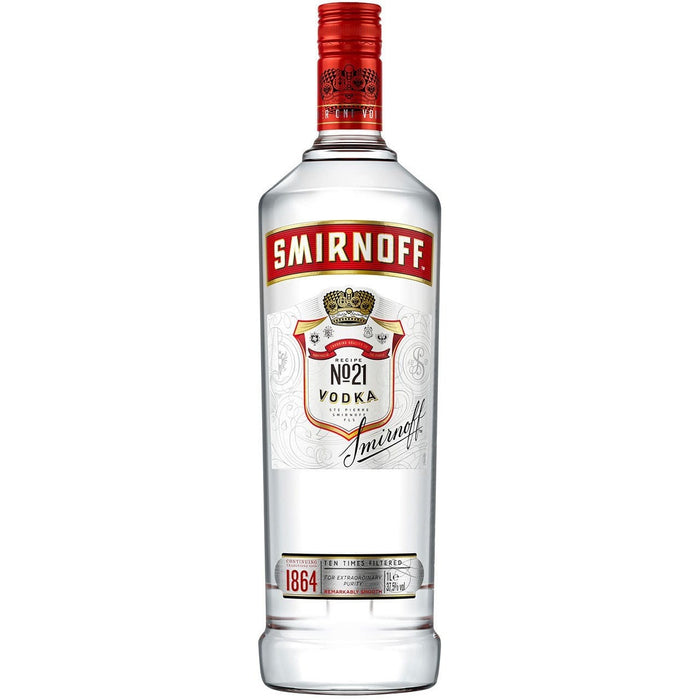 Smirnoff Red Label Vodka, 1L
Original price
£25.49
-
Original price
£25.49
Product Description:
Sold in more than 130 countries, Smirnoff Red Label Plain Vodka is celebrated as the number one best-selling vodka brand in the world. Find out why for yourself.
Smirnoff Red is the number one best-selling premium vodka in the world, with countless years of heritage and unmatched quality sold in over 130 countries.
Smirnoff is triple-distilled and delivers a smooth, clean taste to all your favourite cocktails and vodka mixes. Produced from the finest grains and filtered ten times through charcoal, this vodka is perfect for mixing, creating a wide array of delicious drinks that suit any occasion.
Smirnoff Red Label Tasting Notes:
Nose: Subtle grain and faint charcoal aromas
Palate: Light, smooth and crisp with a clean taste
Finish: Delicate and neutral
Product Details - Everything You Need To Know
Alcohol Strength: 37.5% ABV
Size: 1L
Alcohol Type: Vodka
Flavour: Plain Vodka
Colour: Clear
Brand: Smirnoff
How To Enjoy Smirnoff Vodka:
House parties with friends

Casual get-togethers
A staple addition to any home bar