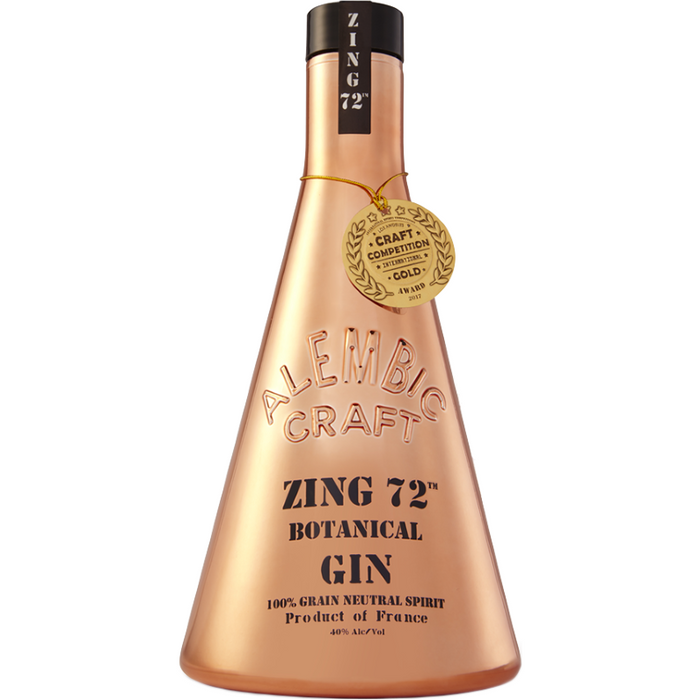 Zing 72 Botanical Gin, 70cl
Sold out
Original price
£35.99
-
Original price
£35.99
Product Description:
For those who appreciate the craft of fine gin making, Zing 72 Botanical Gin is your calling. Born in Provence, this aromatic gin is handcrafted with 72 botanicals - a symphony of flavour that sets it apart from the rest.
Zing 72 is made in small batches, ensuring each bottle receives the care and attention it deserves. The gin is macerated for a period of 72 hours, enhancing its complex character. With a harmony of botanicals including fresh local Provencal herbs and spices, it delivers a zingy burst of flavour that is uniquely refreshing.
Tasting Notes:
Nose: Aromatic and herbal, with a hint of citrus and juniper.
Palate: Complex and balanced, featuring a medley of 72 botanicals.
Finish: Smooth and long, with a refreshing botanical aftertaste.
Product Details:
Alcohol Strength: 40% ABV
Size: 70cl
Spirit Type: Gin
Flavour: Complex botanicals, herbs, and spices
Colour: Clear
Origin: Provence, France
Brand: Zing 72
How to Enjoy:
Sip it neat to savour the complex botanicals.
Mix it into classic gin cocktails like a gin and tonic or a martini.
Enjoy it on special occasions or gift it to gin connoisseurs.