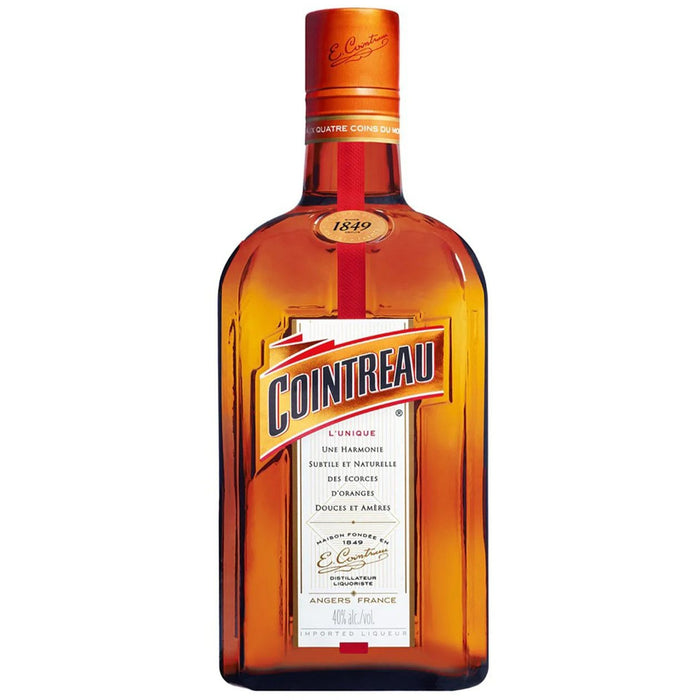 Cointreau 70cl Bottle - The Original French Orange Liqueur
Original price
£24.99
-
Original price
£24.99
Product Description:
Introduce a touch of zesty elegance to your drinks with Cointreau, the iconic orange liqueur!
Cointreau, a captivating blend of sweet and bitter orange peels, has been the go-to choice for those seeking a versatile, premium orange liqueur since 1849. The recipe uses only 4 natural ingredients (water, sugar, alcohol and orange peels) and has not changed since its creation by Edouard Cointreau in 1875. This French classic adds a delightful citrus twist to cocktails or can be savoured neat or on the rocks. Its unique flavour and crystal-clear appearance make it an essential addition to any home bar or cocktail enthusiast's collection.
Tasting Notes:
Nose: Vibrant, zesty orange aroma
Palate: Perfectly balanced sweet and bitter citrus notes
Finish: Smooth, crisp and clean
Product Details - Everything You Need To Know:
Alcohol Strength: 40% ABV
Size: 70cl
Spirit Type: Liqueur
Flavour: Orange
Colour: Clear
Origin: France
Brand: Cointreau
Occasions:
Cocktail parties
Casual get-togethers
A staple addition to any home bar
Try The Original Margarita with Cointreau, created in 1948.
Cointreau Margarita:
Step 1: Garnish a Margarita glass with a salt rim;
Step 2: In a shaker, pour 30 ml Cointreau, 50 ml tequila and 20 ml fresh lime juice
Step 3: Add ice and shake
Step 4: Strain into your glass and garnish with lime