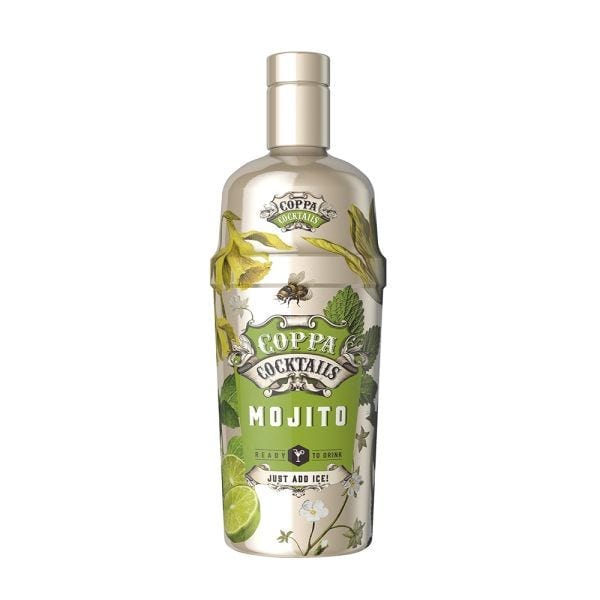 Coppa Cocktails - Mojito Ready To Drink Cocktail
Sold out
Original price
£14.99
-
Original price
£14.99
Product Description:
Give your cocktail game an instant lift with the Coppa Cocktails Mojito. This ready-to-drink cocktail captures the essence of a sunny Caribbean day in a glass, letting you savour the delight of a classic mojito without any of the fuss.
Crafted with premium rum, mint, lime, and a hint of sugar, Coppa Cocktails Mojito is a symphony of refreshing flavours. Simply chill, pour, and let your taste buds embark on a tropical vacation.
Whether you're hosting a party or simply unwinding after a long day, Coppa Cocktails Mojito offers a taste of the tropics at your convenience.
Tasting Notes:
Nose: Fresh mint and zesty lime with a hint of sweetness.
Palate: Refreshing lime, mint, and the smooth warmth of rum.
Finish: Crisp and clean, with lingering mint and citrus.
Product Details:
Alcohol Strength: 10% ABV
Size: 70cl
Spirit Type: Ready-to-drink Cocktail
Flavour: Mint, Lime, Sugar
Colour: Light Green
Origin: Netherlands
Brand: Coppa Cocktails
How to Enjoy:
Serve chilled in a glass over ice.
Perfect for a summer gathering or a relaxing day at home.
Makes a thoughtful gift for the cocktail enthusiast in your life.