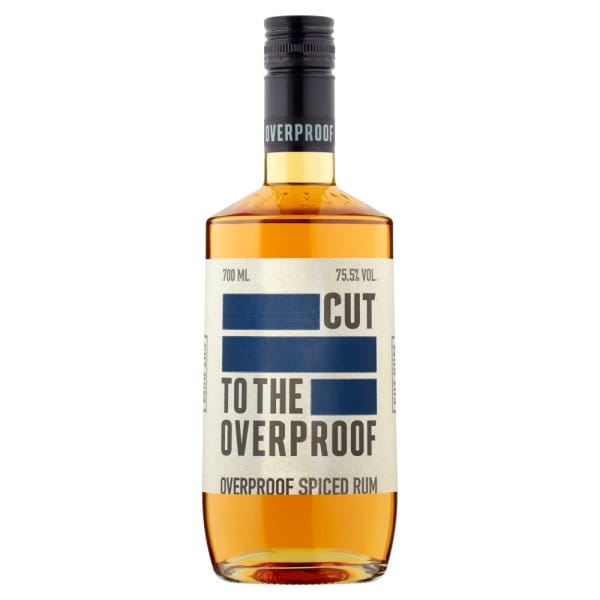 Cut Overproof Rum, 70cl - Overproof Spiced Rum
Sold out
Original price
£44.99
-
Original price
£44.99
Product Description:
Unleash the bold and powerful taste of Cut Overproof Rum, a robust spirit that adds a fiery kick to your cocktails and captivates the senses! 
Cut to the overproof rum is made from blend of Trinidadian and Worthy Park Estate Jamaican rum infused with a blend of real natural spices.
Boasting a whopping 75.5% ABV. This intense spirit is not for the faint-hearted, offering a rich and potent flavour that demands attention. Ideal for experienced rum enthusiasts, Cut Overproof brings an adventurous edge to your drinks, making it perfect for creating memorable cocktails and unique twists on classic spiced rum recipes.
Tasting Notes:
Nose:
Intense molasses and dark chocolate with a hint of tropical fruit
Palate:
Bold and rich, with flavours of caramel, liquorice, and toasted oak
Finish:
Warm, and lingering with a powerful spice kick
Product Details - Everything You Need To Know:
Alcohol Strength:
75.5% ABV
Size:
70cl
Spirit Type:
Rum
Flavour:
Intense, bold, and overproof
Brand:
Cut Rum
Occasions:
Cocktail parties
Daring tastings for rum enthusiasts
A bold addition to any home bar
Be aware due to the high ABV sugars in the bottles may crystallise on the bottle.