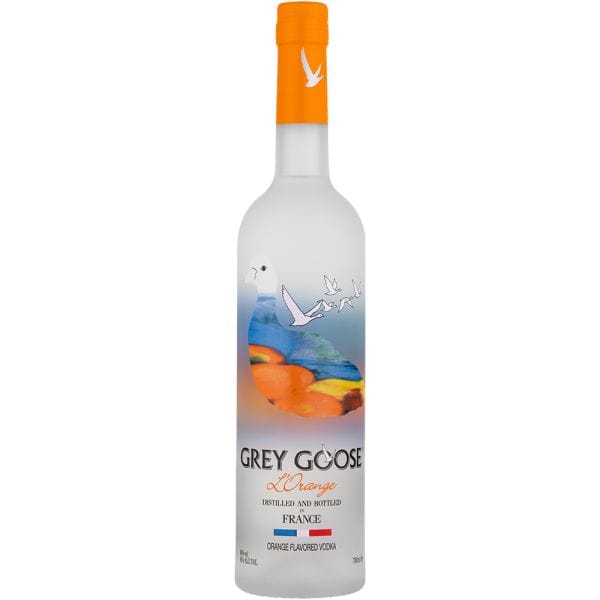 Grey Goose L'Orange - Premium Orange Flavoured Vodka
Original price
£41.99
-
Original price
£41.99
Product Description:
Grey Goose L'Orange Vodka is a luxury vodka infused with the essence of fresh oranges. It is crafted in France from the finest winter wheat and pristine limestone-filtered spring water, using a proprietary five-step distillation process. The natural essence of 100% Florida oranges adds a unique citrus twist, creating a flavoured vodka that is truly a cut above the rest.
Tasting Notes:
Nose: Fresh and fragrant, dominated by ripe, juicy oranges.
Palate: Bright, crisp, and clean, with a pronounced orange zest character balanced by a hint of sweetness.
Finish: Long-lasting and smooth, with a refreshing citrus aftertaste.
Product Details:
Alcohol Strength: 40% ABV
Size: 70cl
Spirit: Vodka
Style: Flavoured Vodka
Brand: Grey Goose
Origin: France
How to Enjoy:
Grey Goose L'Orange is versatile and can be enjoyed neat, on the rocks, or as the key ingredient in a variety of cocktails, particularly those requiring a citrus element.
It shines particularly bright in a Cosmopolitan or an Orange Martini.