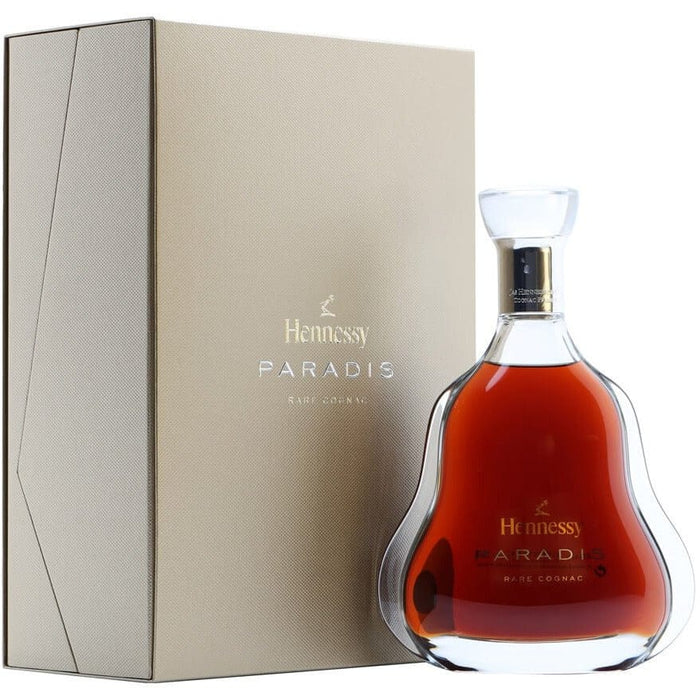 Hennessy Paradis Rare Cognac, 70cl
Original price
£1,129.00
-
Original price
£1,129.00
Product Description:
Hennessy Paradis Rare Cgncac is a symphony of over 100 distinct, aged eaux-de-vie, carefully selected from the finest vineyards in the Cognac region. Paradis was conceived in 1979 by Maurice Fillioux, a master blender at Hennessy. He blended a selection of eaux-de-vie that his grandfather had laid down.
This exquisite blend is a testament to 250 years of Hennessy's celebrated craftsmanship. Housed in a beautifully crafted crystal decanter, Hennessy Paradis is the epitome of refinement and opulence, offering a deeply satisfying cognac experience.
Tasting Notes:
Nose: A delicate symphony of floral notes, accompanied by hints of underwood, dried rose petals and cinnamon.
Palate: A delightful explosion of flavours with notes of truffle, yellow fruits and subtle spice, masterfully enveloped by an incredibly smooth texture.
Finish: Long and elegant, characterised by notes of honey, dried roses, and a whisper of spice.
Product Details:
Alcohol Strength: 40% ABV
Size: 70cl
Spirit Type: Cognac
Flavour: Floral, Underwood, Dried Roses, Cinnamon, Truffle, Yellow Fruits, Spice, Honey Colour: Deep Amber
Origin: France
Brand: Hennessy
Gluten Free: No
Presentation: Gift Box
Serving Suggestions:
Hennessy Paradis is best enjoyed neat in a tulip glass to fully appreciate the complexity and depth of its flavours.