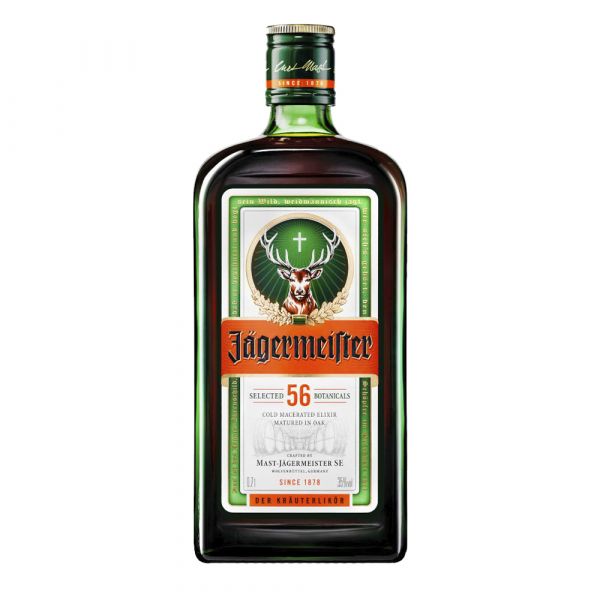 Jagermeister 70cl
Original price
£19.99
-
Original price
£19.99
Product Description:

Unleash your wild side with Jagermeister, a captivating elixir of intrigue and adventure. This iconic German liqueur is a secret recipe of 56 natural herbs, blossoms, roots, and fruits, matured in oak barrels for a year.
Each sip of Jagermeister takes you on a flavour journey, traversing sweet, bitter, fruity, and spicy notes. It's a harmonious blend that provides a distinctive taste experience that's best served ice-cold. It's the ultimate companion for those who dare to embrace the unexpected.
Tasting Notes:
Nose: Complex herbal aroma with sweet aniseed and citrus undertones
Palate: Sweet and bitter with dominant herbal flavours
Finish: Long-lasting and warming with a hint of spice
Product Details:
Alcohol Strength: 35% ABV
Size: 70cl
Spirit Type: Liqueur
Flavour: Herbal, Fruity
Colour: Dark brown
Origin: Germany
Brand: Jagermeister
How to Enjoy:
Ice-cold in a shot glass
As a component of innovative cocktails
Paired with energy drinks for a classic "Jagerbomb"