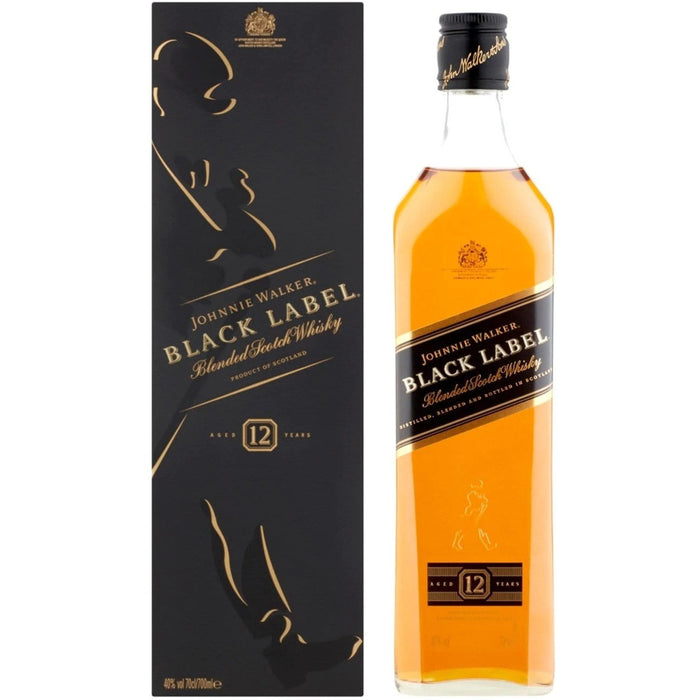 Johnnie Walker Black Label - A Luxurious 12-Year-Old Blended Whisky Experience
Original price
£29.99
-
Original price
£29.99
Product Description:
Unveil the mysteries of Johnnie Walker Black Label, where sophistication meets depth in every sip of this celebrated whisky!
Johnnie Walker Black Label is a premium 12-year-old blended Scotch whisky, crafted with care from a selection of Scotland's finest malt and grain whiskies. With its rich heritage and unmistakable character, this luxurious blend is a true testament to the art of whisky-making.
Savour its balanced, smoky flavours intertwined with notes of vanilla, toffee, and dark fruits, perfect for those who appreciate a refined whisky experience. Whether enjoyed neat, on the rocks, or in a classic cocktail, Johnnie Walker Black Label is a timeless choice for any whisky enthusiast.
Tasting Notes:
Nose: Enticing aromas of sweet fruit, gentle spice, and a hint of smoke Palate: Smooth and complex with layers of vanilla, toffee, and dark fruits Finish: Long and warming with a subtle smokiness
Awards and Accolades:
Johnnie Walker Black Label has been recognized with multiple gold medals at prestigious competitions such as the San Francisco World Spirits Competition and the International Wine & Spirit Competition, showcasing its exceptional quality and taste.
Product Details:
Alcohol Strength: 40% ABV Size: 70cl Spirit Type: Scotch Whisky Flavour: Blended Colour: Amber Origin: Scotland Brand: Johnnie Walker
Occasions:
Social gatherings Whisky tastings Gifts for whisky lovers