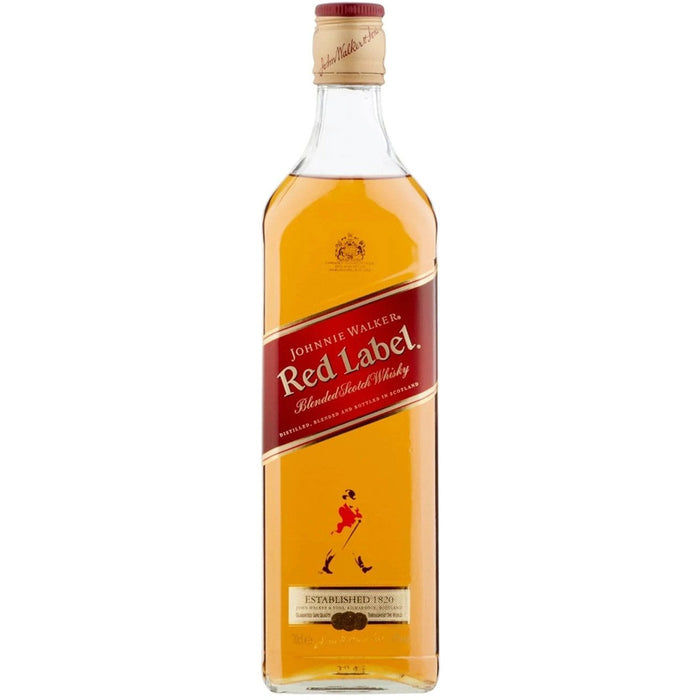 Johnnie Walker Red Label, 70cl - Blended Scotch Whisky
Original price
£19.99
-
Original price
£19.99
Product Description:
Meet the world's best-selling blended Scotch Whisky: Johnnie Walker Red Label. Known for its bold, characterful taste – this bottle is a symphony of flavour, perfect for those who favour a whisky with real personality.
Johnnie Walker's Red Label is a powerful mix of up to 30 malts and grains. It's a combination of light whiskies from Scotland's East Coast and more peaty whiskies from the West, creating an extraordinary depth of flavour. With its vibrant, smoky characteristics and a dash of spice, Johnnie Walker Red Label is your go-to whisky for every occasion.
Tasting Notes:
Nose: A robust, smoky aroma with hints of fresh fruit and vanilla.
Palate: Full-bodied flavours of ripe fruit, sweet vanilla, and a hint of smoke.
Finish: A long, warming, smoky finish.
Product Details:
Alcohol Strength: 40% ABV
Size: 70cl
Spirit Type: Scotch Whisky
Flavour: Smoky, fruity, vanilla
Colour: Amber
Origin: Scotland
Brand: Johnnie Walker
How to Enjoy:
Perfect for mixing - enjoy it in a tall glass with a mixer of your choice.
A great addition to cocktails due to its bold flavour.
A thoughtful gift for those appreciating a classic Scotch Whisky.