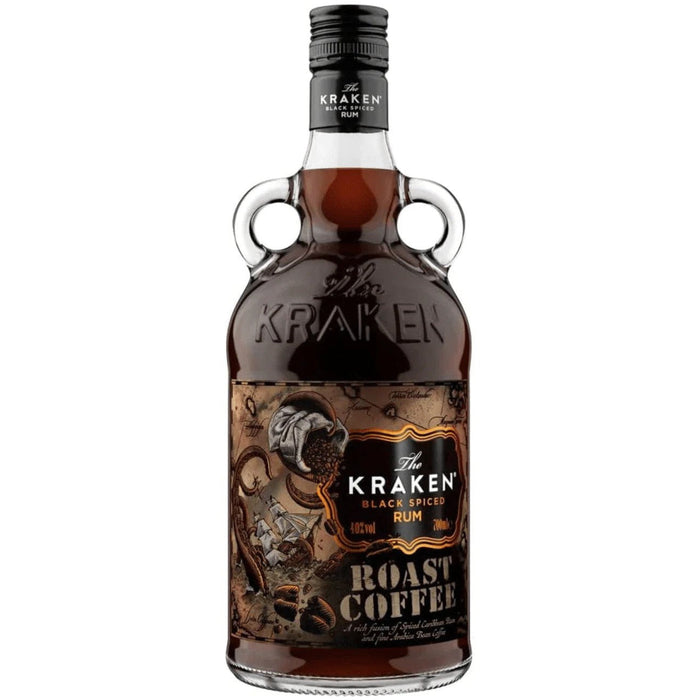 The Kraken - Roast Coffee Rum, 70cl
Sold out
Original price
£29.99
-
Original price
£29.99
Product Description:

Embark on a flavour adventure with The Kraken Roast Coffee Rum, an enticing blend of aromatic Caribbean rum, a hearty dose of Arabica bean coffee, and the legend of the mythical Kraken sea monster. Inspired by the 19th-century tale of the monstrous sea beast, Kraken, this rum captures the intrigue and complexity of its namesake.
Tasting Notes:
Nose: The aroma of freshly brewed Arabica coffee is intertwined with hints of cinnamon and rich treacle, creating a captivating scent.
Palate: Rich and smooth, the bittersweet coffee flavour comes to the forefront, perfectly balanced by the sweet and spicy notes of the Caribbean rum.
Finish: Long-lasting and warming, with the coffee and spiced flavours lingering on the palate, creating a roasty, toasty, and delicious finish.
Product Details:
Alcohol Strength: 40.0% ABV
Size: 70cl
Spirit Type: Flavoured Rum
Flavour: Coffee
Colour: Deep Amber (Assumed)
Origin: Caribbean
Brand: Kraken
Serving Suggestions:
The Kraken Roast Coffee Rum can be enjoyed in a variety of ways. Sip it neat or over ice to appreciate its full flavour profile. It also serves as an excellent base for a range of cocktails, particularly those that pair well with its coffee flavour, such as an Espresso Rum-tini or a Rum Coffee Old Fashioned.