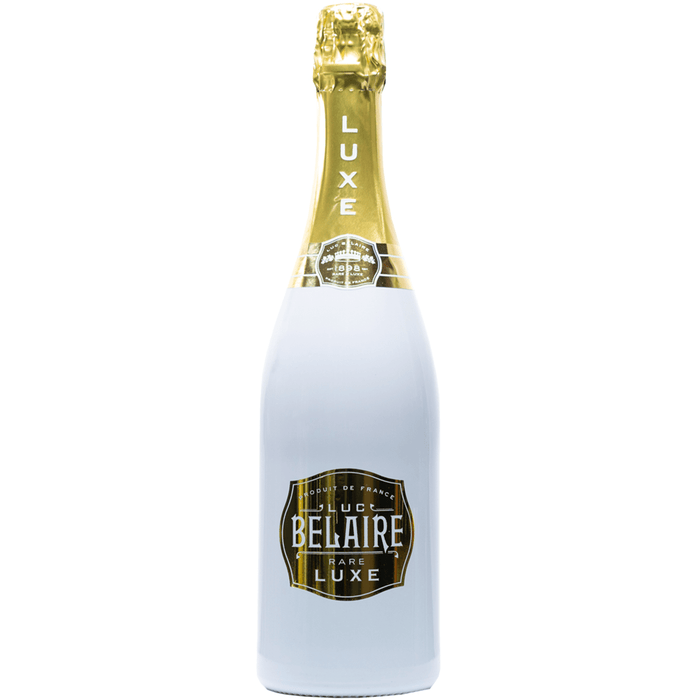 Luc Belaire Luxe, 75cl
Original price
£23.99
-
Original price
£23.99
Product Description:
Embrace the opulence of Luc Belaire Luxe, a stand-out cuvée from the south of France, celebrated in hip-hop culture and endorsed by global superstar Rick Ross. Encapsulated in a visually striking white and gold bottle, this sparkling wine is a blend of hand-selected Chardonnay and Pinot Noir grapes, chosen for their distinctive character.
Luc Belaire Luxe is a statement of the brand's dedication to quality and flair, offering a rich and fruit-driven taste that's perfect for any celebration. Bursting with flavours of stone fruits such as peaches, pear, and apricot, this effervescent wine delivers a luxurious yet invigorating experience that's emblematic of its popularity within the hip-hop community.
Tasting Notes:
Nose: Aromatic white flowers and hints of white fruits, including pear and apple.
Palate: Rich and lively, featuring flavours of stone fruits, light citrus, and a touch of bakery sweetness.
Finish: Delightfully refreshing with a well-balanced sweetness.
Product Details:
Alcohol Strength: 12.5% ABV
Size: 75cl
Wine Type: Sparkling
Grape Varieties: Chardonnay, Pinot Noir
Flavour: Fruity
Colour: White
Origin: France
Brand: Luc Belaire
How to Enjoy:
Serve chilled to fully appreciate its complexity and finesse.
Perfect for celebrations, it pairs excellently with canapés or seafood.
Enjoy it on its own for a refreshing, celebratory sip.