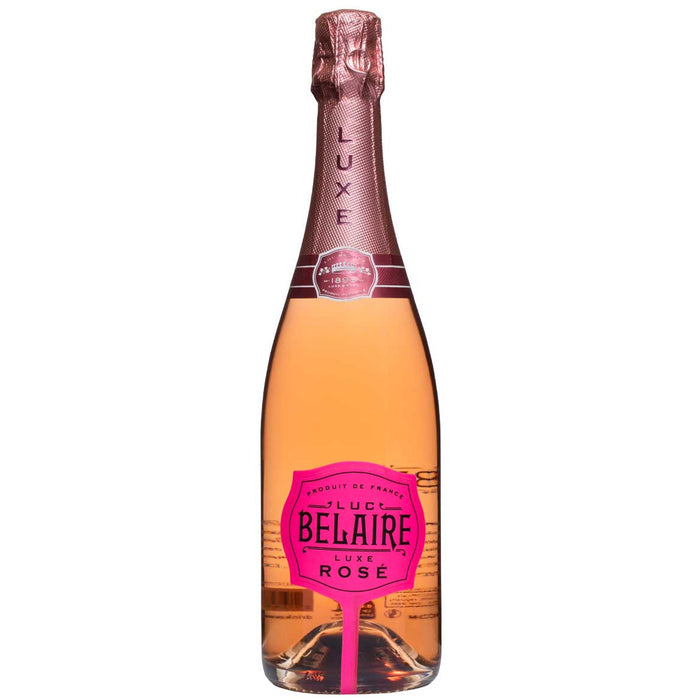 Luc Belaire Luxe Rose Fantome, 75cl
Original price
£29.99
-
Original price
£29.99
Product Description:
Luc Belaire Luxe Rose Fantome is more than just a sparkling wine - it's an experience. This vibrant, pink-hued cuvée is crafted in the heart of Provence-Alpes-Côte d'Azur, one of France's most renowned wine regions.
Endorsed by hip-hop artist Rick Ross, the Luxe Rose Fantome has become a symbol of the high life and luxury, equally renowned for its taste and the unique Fantome bottle that glows in the dark at the flip of a switch.
Whether it's the flavourful symphony of strawberry and blackcurrant or the enchanting glow that lights up your celebrations, Luc Belaire Luxe Rose Fantome truly stands out from the crowd.
Tasting Notes:
Nose: Fresh strawberry and raspberry aromas mingle with subtle rose petal notes.
Palate: Refreshing flavours of wild berry and blackcurrant, with a hint of grenadine.
Finish: Delicate yet enduring, with balanced acidity and a smooth effervescence.
Product Details:
Alcohol Strength: 12.5% ABV
Size: 75cl
Wine Type: Sparkling Rose
Grape Varieties: Grenache, Cinsault, Syrah
Flavour: Fruity
Colour: Rose
Origin: France
Brand: Luc Belaire
Special Feature: Glow-in-the-dark Fantome bottle with switch-controlled light.
How to Enjoy:
Best enjoyed chilled to appreciate its vibrant character.
Complements a range of dishes, from light appetizers to seafood and poultry. It's also perfect for sipping on its own.