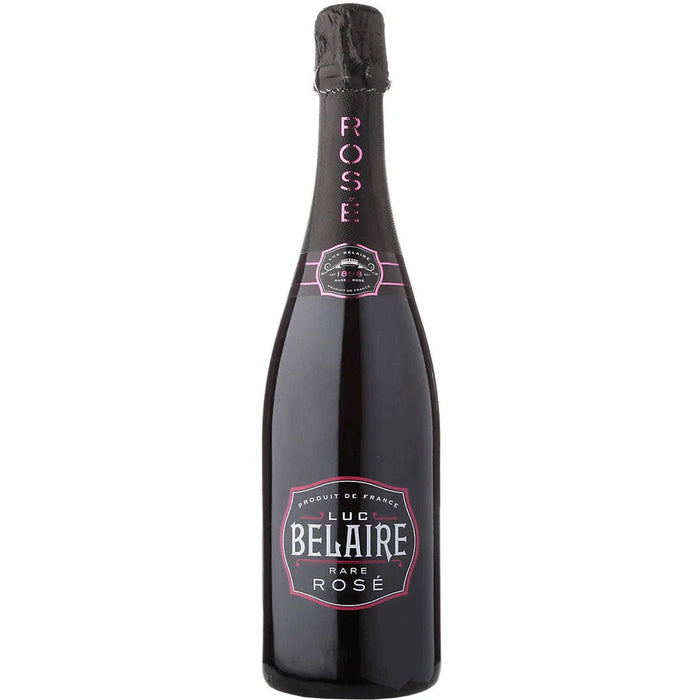 Luc Belaire Rose, 75cl
Original price
£23.99
-
Original price
£23.99
Product Description: 
Step into the world of glamour with Luc Belaire Rosé, a gorgeous French sparkling wine synonymous with style and celebrated in the hip-hop scene. Endorsed by the legendary Rick Ross, Belaire has made its mark in the music industry, becoming an icon of hip-hop culture.
Housed in an elegant black and pink bottle, this exceptional rosé is crafted from Grenache, Cinsault and Syrah grapes, hand-picked from the sun-drenched vineyards of Provence. Luc Belaire Rosé exemplifies the brand's commitment to sophistication and quality, offering a rich and vibrant taste that's perfect for any occasion.
Brimming with flavours of ripe strawberries, blackcurrant, and a touch of grenadine, this luscious wine delivers a luxurious yet vibrant experience, reflecting its widespread acclaim within the music industry.
Tasting Notes:
Nose: Fragrant bouquet of fresh strawberries and blackcurrant.
Palate: Juicy and refreshing, featuring flavours of ripe strawberries, blackcurrant, and a hint of grenadine.
Finish: Crisp, effervescent and satisfyingly sweet.
Product Details:
Alcohol Strength: 12.5% ABV
Size: 75cl
Wine Type: Sparkling Rosé
Grape Varieties: Grenache, Cinsault, Syrah
Flavour: Fruity
Colour: Rosé
Origin: France
Brand: Luc Belaire
How to Enjoy:
Best served chilled to fully appreciate its vibrant character.
Ideal for celebrations, it pairs wonderfully with hors d'oeuvres or fruit-based desserts.
Enjoy it on its own for a refreshing, celebratory drink.