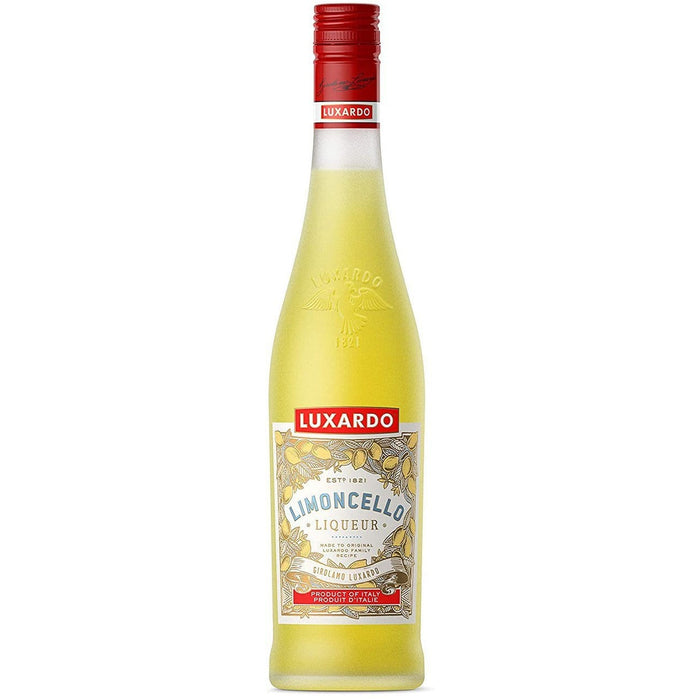 Luxardo Limoncello, 70cl
Original price
£18.99
-
Original price
£18.99
Product Description:
Get ready to zing your tastebuds with the tantalizingly tangy Luxardo Limoncello, a true Italian delight!
Crafted in Italy, Luxardo Limoncello is a premium liqueur made from the fresh peels of handpicked lemons, expertly blended with sugar and alcohol to create an irresistibly zesty and refreshing drink. With a rich history dating back to 1821, Luxardo is renowned for its impeccable quality and authentic Italian flavour.
Savour the invigorating citrus notes of Luxardo Limoncello, either chilled as an after-dinner digestif, drizzled over a dessert, or mixed into a summery cocktail. The versatility of this sweet and sour liqueur will have you coming back for more!
Tasting Notes:
Nose: Bright, zesty lemon aromas
Palate: Sweet and tangy with a luscious lemon flavour
Finish: Refreshing and vibrant with a lingering citrus kick
Product Details:
Alcohol Strength: 27% ABV
Size: 70cl
Spirit Type: Liqueur
Flavour: Lemon
Colour: Yellow
Origin: Italy
Brand: Luxardo
Occasions:
After-dinner digestif
Summer parties
Refreshing cocktails