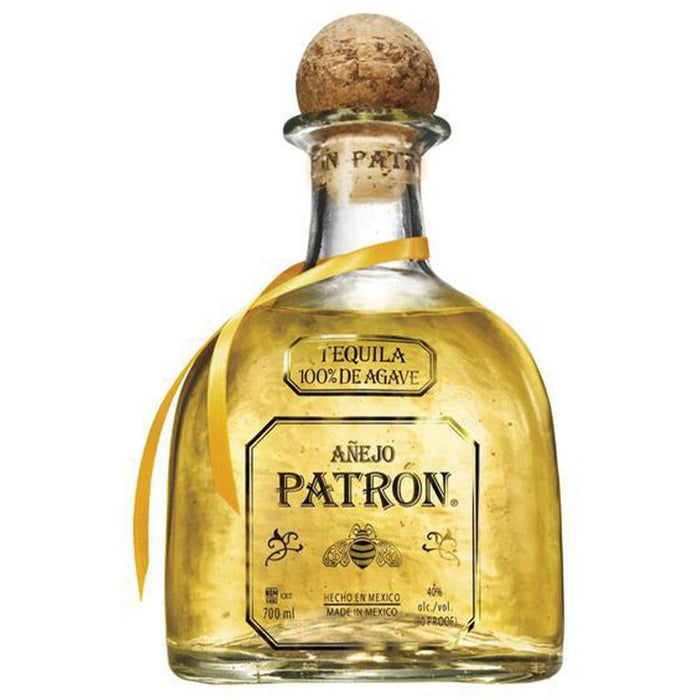 Patrón Anejo, 70cl - A Top-Shelf Tequila Experience
Original price
£59.99
-
Original price
£59.99
Product Description:
Dive into the rich, complex world of Patrón Anejo, a premium tequila that promises a tasting experience like no other. This 70cl bottle is a treasure trove of flavours, aged for over a year to achieve a perfect balance of fresh agave and oak wood.
Harvested from the heart of Jalisco, Mexico, the finest Blue Weber Agave forms the foundation of this luxurious tequila. The ageing process in small white oak barrels lends Patrón Anejo its distinctive flavour, a captivating blend of dry fruits, nuts, and vanilla.
Whether you enjoy it neat, on the rocks, or as the star ingredient in your favourite cocktail, Patrón Anejo delivers an unforgettable tequila experience. Taste it once, and you'll understand why it's a favourite among tequila connoisseurs."
Tasting Notes:
Nose: Rich notes of honey, vanilla, and fresh agave.
Palate: A harmonious blend of dry fruits, nuts, and vanilla.
Finish: A prolonged, gratifying finish with a hint of honey and nuts.
Product Details:
Alcohol Strength: 40% ABV
Size: 70cl
Spirit Type: Tequila
Age: Aged for over 12 months
Flavour: Dry fruits, nuts, and vanilla
Origin: Mexico
Brand: Patrón
Gift box included
Occasions:
Ideal for tequila tastings, celebrations, or as a distinctive gift.