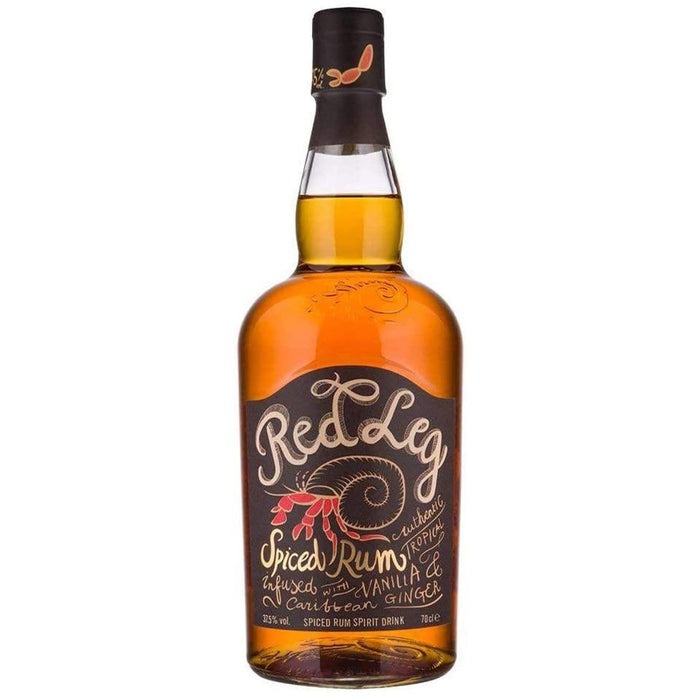 Red Leg Spiced Rum, 70cl
Sold out
Original price
£21.99
-
Original price
£21.99
Product Description:
Discover the rich and satisfying combination of sweet and spice in Red Leg Spiced Rum, a delightful Caribbean Rum inspired by the Red Leg hermit crab native to the region. Infused with natural spices and vanilla, this award-winning rum captures the spirit of island culture and transports you to a laid-back lifestyle, no matter where you are.
Red Leg Spiced Rum has won Double Gold at the prestigious San Francisco Spirit Competition, and it's no wonder why. The incredibly smooth blend of warming ginger, spices, and vanilla creates a memorable experience for rum lovers and newcomers alike.
Tasting Notes:
Nose: Aromatic vanilla, warming spices, and hints of ginger
Palate: Sweet caramel with notes of nutmeg, cinnamon, and a touch of ginger, evoking bright legs of flavour
Finish: Medium length with a lingering sweetness and a hint of spice
Product Details:
Strength (ABV): 37.5%
Size: 70cl
Spirit Type: Rum
Style: Spiced Rum
Colour: Amber
Origin: Caribbean
Brand: Red Leg
Occasions:
Perfect for sipping neat, on the rocks, or in a variety of rum-based cocktails, such as a Pineapple Rum mix
Ideal for celebrations or sharing with friends, embracing the spirit of island culture
Makes a great gift for rum enthusiasts or those who appreciate unique flavours and the home no matter where they are