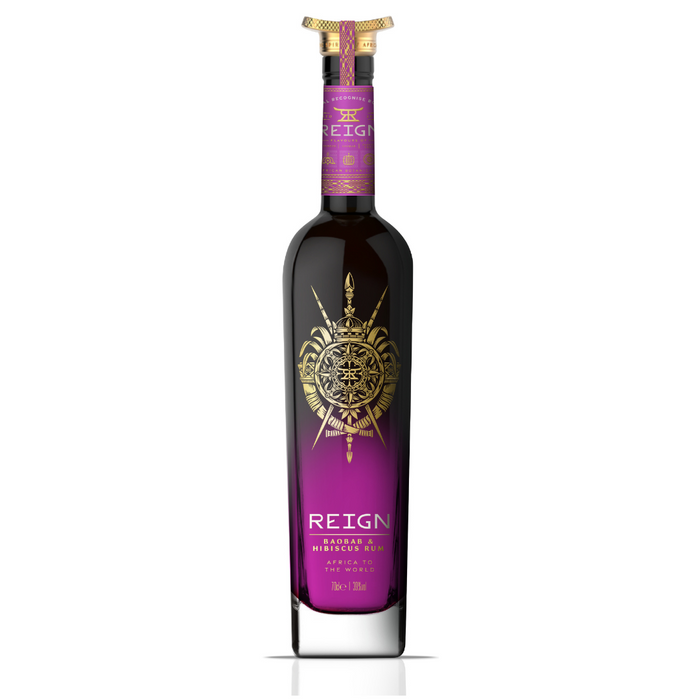 Reign Baobab & Hibiscus Rum, 70cl
Original price
£47.95
-
Original price
£47.95
Product Description:
Enjoy one of the most unique blends of rum available in the world with Reign's Baobab & Hibiscus Rum, affectionately known as "Purple Reign". More than just a rum, Reign is a powerful recognition of African royalty, culture, and values. From grass to glass, Reign exists to empower farmers, distillers, and consumers of their regal nectar. This vibrant offering pays homage to African botanicals, beautifully blending blood orange, hibiscus, baobab, passionfruit, and Rooibos tea. With its delightful purple hue and unique flavour profile, this rum embodies Reign's commitment to capturing the spirit of Africa.
Product Details:
Alcohol Strength: 39% ABV
Size: 70cl
Alcohol Type: Rum
Flavour: Blood Orange, Hibiscus, Baobab, Passionfruit, Rooibos Tea
Colour: Purple
Origin: Ghana
Brand: Reign
Serving Suggestions:
Reign's Baobab & Hibiscus Rum is perfect for sipping on the rocks, allowing its array of African botanicals to shine. Alternatively, use it to add an exotic twist to your favourite cocktail.
Reign Rum @ Rumfest 2022