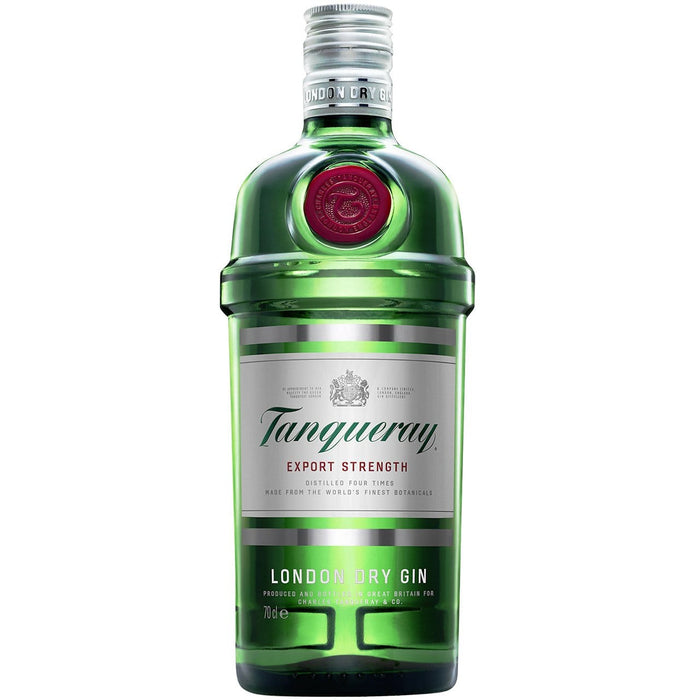 Tanqueray London Dry Gin, 70cl
Original price
£22.99
-
Original price
£22.99
Let Tanqueray London Dry Gin transport you to a world of sophisticated botanical bliss with every sip!
Product Description:
Tanqueray London Dry Gin, is a world-renowned gin that masterfully combines a distinctive blend of botanicals to create a crisp, invigorating flavour profile. With its perfect balance of juniper, coriander, angelica, and liquorice, this gin stands as the gold standard for all classic gin cocktails.
Tasting Notes:
Nose: Fresh juniper and citrus aromas
Palate: Bold juniper flavour with subtle hints of spice and citrus
Finish: Smooth, clean, and refreshing
Product Details:
Alcohol Strength: 43.1% ABV
Size: 700ml
Spirit Type: Gin
Flavour: London Dry
Colour: Clear
Origin: United Kingdom
Brand: Tanqueray
Occasions:
Elegant dinner parties
Classic cocktail nights
Relaxed evenings with friends
Gift-giving for gin enthusiasts