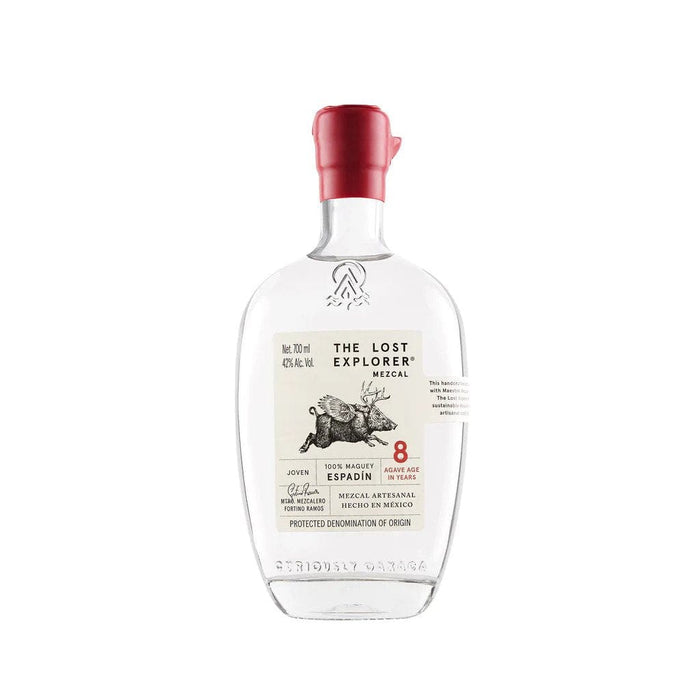 The Lost Explorer Mezcal - Espadin, 70cl
Sold out
Original price
£62.49
-
Original price
£62.49
Product Description:
Discover the Magic of Artisanal Mezcal .Embark on a journey of flavour with The Lost Explorer Espadin, a remarkable artisanal spirit that will captivate your senses!
The Lost Explorer Mezcal Espadin is a handcrafted, small-batch an distilled from 100% Espadin agave in the heart of Oaxaca, Mexico. The agaves are sustainably cultivated and harvested by skilled local artisans, ensuring the highest quality and preserving the rich traditions of mezcal production.
Lost Explorer Espadin offers a perfect balance of earthiness, sweetness, and smokiness, with enchanting notes of tropical fruits, herbs, and a hint of pepper. Sip it neat or add it to your favourite cocktails for an unforgettable taste experience that celebrates the spirit of adventure.
Tasting Notes:
Nose: Tropical fruits, earthiness, and herbal undertones
Palate: Sweet agave, subtle smokiness, and a touch of pepper
Finish: Long, lingering, and satisfying
Product Details:
Alcohol Strength: 42% ABV
Size: 70cl
Spirit Type: Mezcal
Flavour: Earthy, sweet, smoky
Colour: Clear
Origin: Oaxaca, Mexico
Brand: The Lost Explorer
Perfect for sipping neat or in cocktails