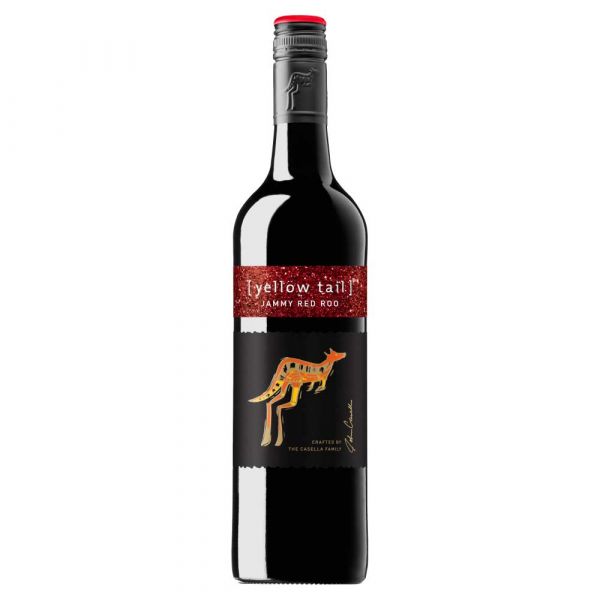 Yellow Tail Jammy Red Roo Wine, 75cl
Original price
£6.99
-
Original price
£6.99
Product Description:
Introducing Yellow Tail Jammy Red Roo, a vibrant and easy-to-drink red wine from Australia's renowned Yellow Tail winery. This delightful blend fuses the spicy warmth of Shiraz, the smoothness of Grenache, and the sweetness of Cabernet Sauvignon, creating a harmonious burst of flavour that's perfect for any occasion.
With its juicy berry flavours and a hint of spice, Jammy Red Roo has a bold, full-bodied character that pairs well with a variety of foods. Whether you're hosting a dinner party or unwinding after a long day, this wine is sure to impress.
Tasting Notes:
Nose: Ripe berries with a hint of sweet spice.
Palate: Full-bodied, jammy, and rich, brimming with flavours of ripe raspberries, strawberries, and blackberries.
Finish: Smooth and satisfying, with lingering berry notes.
Product Details:
Alcohol Strength: 13.5% ABV
Size: 75cl
Wine Type: Red
Grape Varieties: Shiraz, Grenache, Cabernet Sauvignon
Flavour: Fruity
Colour: Red
Origin: Australia
Brand: Yellow Tail
Contains: Sulphur Dioxide/Sulphites.
How to Enjoy:
Ideal for serving at room temperature.
Great with BBQ meats, pizza, pasta, or simply on its own.